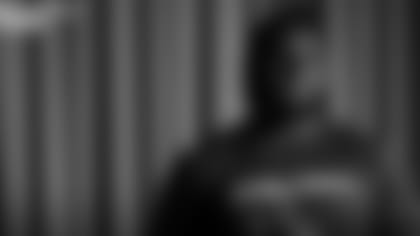 DALVIN TOMLINSON PAYS TRIBUTE TO MOM IN THE PLAYERS' TRIBUNE
BY MATT COHEN
"She understood that you don't become a better person by only practicing the things you're really good at. Instead, what's important is learning how to push yourself to be your best at whatever you're doing."
That's Giants' second-round pick Dalvin Tomlinson describing his late-mom from an entry in The Players' Tribune he published earlier this year.
The quote embodies the title of the article, "Renaissance Man", which was Tomlinson's nickname back in high school. The McDonough, Georgia native earned the moniker thanks to his prowess on the football and soccer fields, plus his aptitude for drawing and playing instruments.