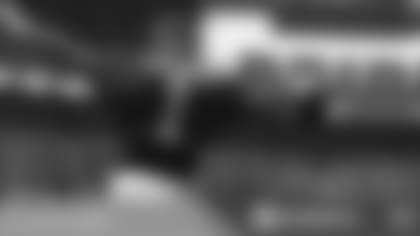 EVAN ENGRAM GETS HIS MADDEN NFL PLAYER RATING
BY MATT COHEN
The Giants Week 1 matchup against the Dallas Cowboys is still four months away. If you're a Big Blue fan and can't wait that long to see first-round pick Evan Engram in action, then here's some good news.
Until fans get the real thing, EA Sports announced the release of their latest Madden Ultimate Team (MUT), featuring all 32 first-round picks from the 2017 NFL Draft. Each rookie was given a gold rating and an overall elite rating. The latter figure represents a player's future potential and what his rating could eventually become in the game.
Engram, whom the Giants selected with the 23rd overall pick, earned a 81 Gold Rating, which includes a 86 Speed Rating, 86 Agility Rating and 85 Catch Rating. His Elite Rating is 96 overall, which includes a 90 Speed Rating, 90 Agility Rating and 94 Catch Rating.
The Ole Miss tight end's top attributes are spectacular catch, release and catching.
Engram was one of three tight ends taken in the first round of the draft. Here's a look at how his MUT rating stacks up against the other two:
Last week, EA Sports unveiled Tom Brady as the cover athlete for Madden NFL 18. The game will be released August 25th.
Check out Engram's complete gold and elite MUT ratings here.
Giants.com looks back at the cover athletes since 2000.