The date is January 27th, 1991. The New York Giants have just defeated the Buffalo Bills, 20-19, in Super Bowl XXV for their second championship in four years.
Giants' linebacker Carl Banks calls it the most incredible defensive gameplan ever created – the juggernaut Bills' offense led the NFL that season with 428 points. That's why 25 years later, Banks, a member of the NFL's 1980's All-Decade Team, still has a photo of Giants' defensive coordinator Bill Belichick hanging in his office.
The photo shows several Giants carrying Belichick off the field, but the defensive wizard wasn't wearing the cutoff hooded sweatshirt he's become so well known for in today's NFL. Belichick is wearing a satin jacket. A red satin jacket. A red Starter jacket.
It's a little after 10:30 a.m. on a mid-October morning when Banks walks into his New York City office.
High up on the 27th floor in midtown Manhattan, Banks still walks with the confidence and demeanor of a two-time Super Bowl champion. But Carl, 53, is more than a feared former member of the Giants linebacker corps. Now, he's a business executive in the fashion industry – President of G-III Sports by Carl Banks (a division of G-III Sports), which began when he built his first brand in 1989 – a year before the Giants' made history in Tampa.
"I got a chance to spend some time with Starter Chairman David Beckerman," said Banks. "It was just the most incredible thing because he took the passion for sports and fans and really translated it into fan apparel. I knew when I grew up I wanted to be just like him."

Starter has always been in my blood. Starter is the reason I got into this business.



Banks' transition from NFL athlete to mover and shaker in the fashion industry began during his second season in the league. That's when Starter, which was founded by Beckerman years earlier in 1971, entered the league as a sideline partner of the NFL.
"Starter encompassed everything about a fan," said Banks. "It was quality, number one, and it was a great experience when you put the garment on. You felt great about it and you knew from a design standpoint it was a cut above anything else out there." "Starter has always been in my blood. Starter is the reason I got into this business."
The '80s saw Starter explode as both an apparel and lifestyle brand. From Run DMC to Eddie Murphy's character Akeem in the movie "Coming to America", Starter jackets were everywhere you turned and a major player of '80s pop culture.
The brand was also an iconic symbol of the Giants 1990 Super Bowl run.
"Our coaching staff each had a different color Starter jacket – a red, a white or a blue," said Banks. "So your signal callers, whoever was calling the signal, had a different color jacket on that week."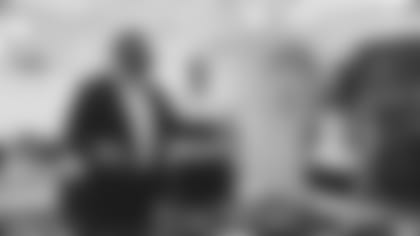 Carl Banks and senior members of the G-III team share some laughs while going over design choices.


When Banks retired from the NFL in 1995 after 12 seasons, he turned his attention full-time to his business. At the same time Banks was growing his market share, Starter was losing theirs. Beckerman stepped down in 1994, the same year the company suffered its first financial quarter of big losses. The '94 MLB strike and subsequent NBA lockout didn't help matters. By 1999, the company went under. After changing hands several times, it was bought by Nike in 2004.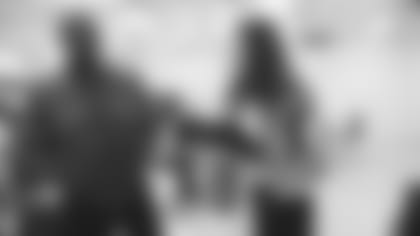 Carl Banks wearing the 1990 Giants red Starter jacket.


Fast forward to 2012. By now, Banks had grown G-III Sports into the fashion leader in the sports industry, with licensee deals in every major sports league throughout the United States.
It was at this time, perhaps over another watching of "Coming to America", when Banks had a thought.
"We were just trying to capture movie moments, or moments in pop culture around cool product," said Banks. "So I'm like, 'Wow, I wish I could have the rights to Starter.' "
Banks went to the NFL head licensing team, and asked what they thought about bringing the iconic brand back. On board with the idea, the NFL directed the former NFL great to Iconix Brand Group, who had bought Starter from Nike in 2007. They too, thought the idea was a no-brainer, and the two sides entered an agreement to begin bringing Starter back from the dead.
It was a full-circle moment for Banks, something over 20 years in the making.
"It has been the most incredible ride, and it continuing to grow," said Banks. "It has been just phenomenal."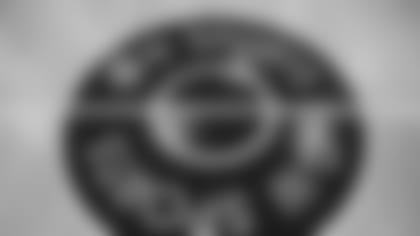 Center court at the office epitomizes the sports-themed atmosphere at G-III by Carl Banks.


It was important to Banks and G-III Sports to do more than just manufacture replicas of the original Starter jackets. His team found the original factory and the original manufacturer, with the help of Kyle Sanborn, VP of Sports at G-III, who worked at Starter in the '90s.
"Sometimes old is new right now in the current trends," said Sanborn, Starter's former head of merchandising. "Starter was a natural for us because he and I knew the brand and its history."
"We sat as a group and we tried to delineate what the heritage pieces were, the true heritage pieces that people would still love and remember," added Michelle Yesse, director of design. "We wanted to bring those back in the truest way that we could."
Yesse, Sanborn and Banks all agree that relaunching the brand was not easy. While Starter may have resonated back in the '80s and '90s, creating that sense of nostalgia two decades later isn't a given. That's why seeding the brand into the entertainment and sports entertainment worlds were so crucial to making Starter cool again.
"It's not even just the people that have a sense of nostalgia," said Banks. "Look at the young influencers now, the Chris Browns of the world, the J. Coles of the world, Kendrick Lamar - they are all wearing Starter jackets."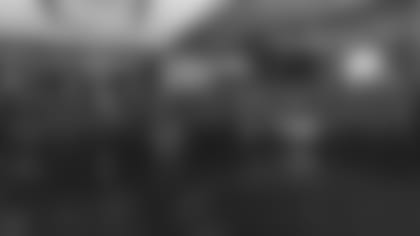 The 1990 Super Bowl Giants wear red Starter jackets at a reunion celebrating the 25th anniversary of their championship.


It's the night before the Giants 2015 home opener against the Atlanta Falcons. Close to 40 members of the 1990 Giants are back in town to celebrate the 25th anniversary of Super Bowl XXV. A halftime ceremony is scheduled the next day to commemorate that unforgettable season.
Look around the room, and you don't see a lot of suit jackets. Instead, there's a lot of satin jackets. Red satin jackets. Red Starter jackets.
"This is really a special, special group, with a tremendous leader in Coach Parcells who encouraged us all to take care of one another," said Banks. "So we put the anniversary patch on one arm, and the Super Bowl patch on another arm." Added Banks, "Moments in time, moments in sports – Starter was always there."