For four years, the New York Giants, Hospital for Special Surgery and USA Football have presented the annual Heart of a Giant Award, which aims to recognize Tri-State area high school football players who demonstrate unparalleled work ethic and a passion for the game. The award recognizes characteristics like character, commitment, teamwork, dedication and will.​
More than 250 high schools in the Tri-State area have participated in the program since its inception in 2014.
The HOAG award is presented in December by a player ambassador, who this year happens to be Giants defensive end Jason Pierre-Paul. Each finalist receives a $1,500 equipment grant for their school. The winner receives an additional $3,500 equipment grant and will be honored on the field at the Giants vs. Eagles game December 17th.
"Heart of a Giant is such an important initiative as it acknowledges high school athletes who use their love of football to overcome personal adversity and impact their communities by applying values of the gridiron to life," said Samuel Taylor, MD, sports medicine surgeon at HSS and Associate Team Physician, New York Giants. "We are pleased to partner on this program to recognize commitment, teamwork, will, character and dedication in local communities."
"Through our partnership with Hospital for Special Surgery and the New York Giants, we continue to be able to uncover amazing, untold stories about high school football players in the Tri-State area year after year," said Dan Gant, USA Football Sponsorship Manager. "We've been able to shine a light on stories of adversity, perseverance, community service and more, along with how the sport of football and the inherent values the game teaches positively impacts the lives of young athletes."
Here are this year's finalists for the 2017 Heart of a Giant Award: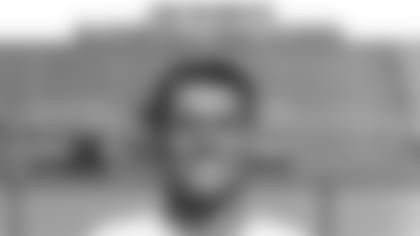 A standout student-athlete for the Bloomfield high school football team, "Bump" balances his 4.64 GPA while participating in numerous community service projects including helping to build houses on an Indian reservation in South Dakota, as well as in North Carolina after Hurricane Matthew. A jack of all trades, Joe is also a 4th-year member of the school band as a saxophone player.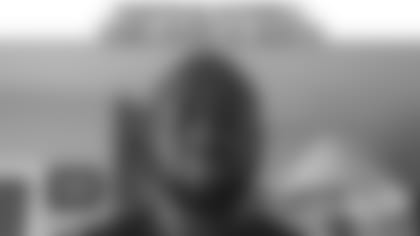 Toms River North head football coach Dave Oizerowitz told USA Football, "As good a football player Daryn is, and he is excellent, he is an even better human being. He is a tremendous ambassador for our school."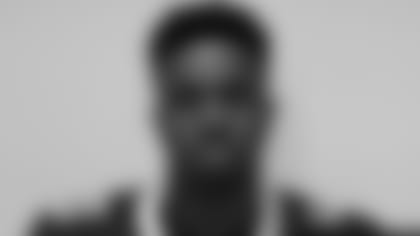 Growing up in harsh conditions in Freetown, Sierra Leone, Kamara survived the later stages of the civil war in his homeland before coming to the United States as an 8-year old refugee.
"A strong student with a kind heart and an infectious smile," said Cheshire Academy head football coach David Dykeman. Kamara has evolved into a standout student-athlete and his work ethic and passion for the game of football has earned him multiple FBS and FCS football scholarship offers.
"Regardless of what the future holds for junior offensive and defensive lineman Sebastian Quinn, he will be forever remembered as one of the hardest working, toughest, most committed players to ever compete at Mendham High School," said Mendham head football coach Brett Ressler.
In 2014, Quinn was diagnosed with ALCL non-Hodgkin's Lymphoma, a blood cancer. Despite numerous trips to the hospital and chemotherapy treatments over the years, in addition to a bone marrow transplant and T-Cell infusions, Quinn continues to fight his disease head on. Despite what Sebastian has been through, he fights through it all to maintain his role as a key member of the Mendham football program.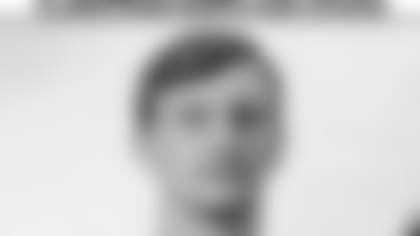 Growing up, Cox faced a chaotic home life. Surrounded by his mother's and brothers' drug addiction as a child and numerous custody battles where he had moved around quite often, Cox relied on his love and passion for the sport of football to control his emotions and keep him on a positive path in life until he could ultimately be reunited with his father. Cox, now a senior linebacker at Clarkstown North, is a standout player for the team, playing multiple positions at a high-level.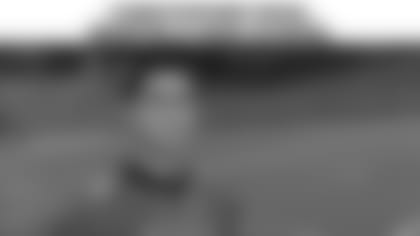 Having been faced with multiple serious injuries during his high school football career, Vidal's desire to overcome each injury and get back onto the field have showcased his unparalleled commitment to the Newfield football team.
Joe Piccininni, head football coach for Newfield, told USA Football, "Chris' desire to overcome and lead by example speaks for itself as it shows our players that despite numerous injuries and adversities, he always remains committed to his team."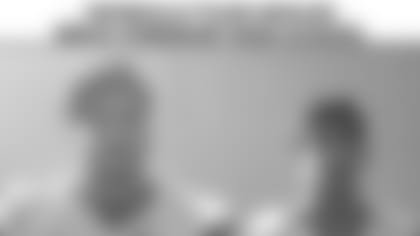 Brick Township head football coach Len Zdanowicz told USA Football, "The Giesler brothers have had more adversity in their lives than any kid should have to deal with." After the loss of their father, the family struggled to make ends meet, having faced being homeless and living out of their cars at times. Despite the financial struggles, they never wavered, having never missed a workout or training session the entire four years they've been at the school. They utilized their love of football and passion for the traditions of Brick Township athletics to stay the course. The entire Brick community continues to rally behind the Giesler family.
Want more Giants LifeStyle? Click here