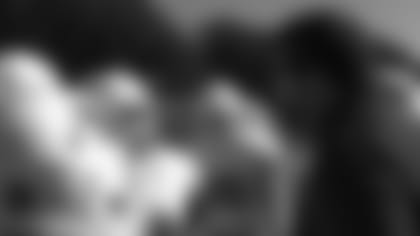 RICH SEUBERT BEGINS NEXT CHAPTER IN FOOTBALL
BY MICHAEL EISEN
Last November in MetLife Stadium, a first-year high school head football coach ran into his mentor and confidant, a man who just happens to be one of the best coaches in both Giants and NFL history. Rich Seubert had come to support Tom Coughlin, who was inducted into the organization's Ring of Honor at halftime of the Giants' victory against the Cincinnati Bengals.
Before Coughlin delivered his memorable speech from the stadium field, he approached his former player.
"The first thing Tom asked me was, 'How was the season?'" Seubert said. "I told him my record and he said, 'You have some work to do.'"
Yes, he does. Seubert recently completed his first season as the coach at Watchung Hills Regional High, a sprawling school 30 miles from where he toiled for 10 years in a Giants uniform. The Warriors lost their first five games and finished 2-8.
But the trying season did nothing to diminish Seubert's enthusiasm for the job, or his determination to improve the program's future.
"I loved it," Seubert said of his inaugural season. "I loved coaching the kids. It was fun to coach with Deon (Grant, his former Giants teammate, now his defensive coordinator) and the rest of my coaches. I thought we put together a pretty good coaching staff on short notice. I enjoyed it. I enjoy being around the game of football. Winning or losing, we're trying to build a program. We had some close games down the stretch. We just couldn't find a way to win them. It's not always about winning and losing the games. It's about these young men and lady (yes, he had a female player) becoming good people, moving on from here and becoming good citizens of wherever they end up going to school."
Seubert is ready and prepared for the kind of work it will take in molding his young charges and reversing the team's on-field record. Seubert succeeded as a player because of his determination and grit, and made sure he had fun every time he stepped on a field. Not blessed with tremendous athleticism or big-school pedigree, Seubert joined the Giants as an undrafted rookie from Western Illinois in 2001. He became a starter as a second-year pro, but the next year suffered a devastating injury, breaking three bones in his right leg. Seubert's lengthy rehabilitation forced him to miss the 2004 season, Coughlin's first with the team.
Seubert improved, slowly but steadily. He became a full-time starter again at left guard in 2007, and was a member of the team that won Super Bowl XLII. Seubert started all 16 games in 2010, and hoped to play at least a couple more years. But in the season finale he stepped in at center for Shaun O'Hara, who was injured, and with 8:57 remaining in the first quarter, Seubert was hit, dislocated his right kneecap and "tore some things," as he puts it. He was released when the lockout ended the following spring and never played another down.
"It took three years (to get over that)," Seubert said. "It's tough. I thought I was playing back at a pretty high level, but then after one play, it's over. On the train ride back, I was sitting next to coach Coughlin and we all knew that this was it. I was in my 10th year; next year would've been my 11th. Me and my wife were talking about how many more years I wanted to play, and that was pretty much it. I think in rehab that offseason, I didn't work as hard as I did when I broke my leg when I was younger. I think enough was enough. Doctor said my knee was pretty well done for and I had a little micro hole in the knee cap, so that was it. No regrets - my only regret was that Shaun said, 'I should have played that game at center.' No, that's football. He was banged up, too. Shaun and I, in our last games, we were Giants together. We both retired as Giants, and to me, the time had to come. There were no hard feelings. It was a sad day for me, telling my family, telling my kids, but that's life. You have to move on. It took me three years and that's one of the reasons why we got out of New Jersey. I just wanted to get away from football and the Giants."
Seubert took his family all the way to central California, where you have to search for Giants news instead of hearing it every day.
"To me, it was a two-and-a-half, three-year vacation," he said. "We loved it out there. San Luis Obispo is a great place and we met some awesome people. It wasn't for us. Obviously we moved back, but I wouldn't change those last two-and-a-half years for the world. My (three) kids learned about west coast living. The beach was right there and the weather was awesome."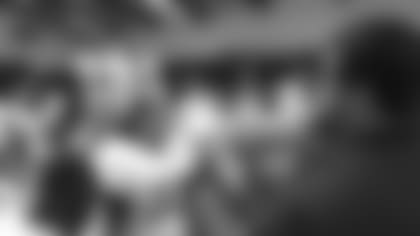 And far from his greatest athletic triumphs, Seubert realized he was happiest when he was on a football field. He became a volunteer offensive line coach at Mission College Prep, a Catholic high school, under coach Chad Henry.
"I learned so much from him," Seubert said. "He was a quarterback at Cal Poly. We worked really well together. I said, 'This is cool, he's a head coach that played quarterback in college and I played offensive lineman.' We were in his little office literally all day long talking about plays. That's when I really got into coaching and it is something I enjoyed."
When the school year ended in June 2015, Seubert and his family returned to New Jersey. Soon afterward, he was hired as the offensive line coach at Watchung Hills. On June 21, he became the Warriors' third coach in three years, replacing Mike Katz, who was 4-6 in his lone season.
"It was right in the middle of crunch time," Seubert said. "Most teams got everything planned and have their schedules down. We had teams drop us from scrimmages. We were behind the eight ball from the start. No excuses. We'll get better. I'll get better coaching. I still talk to coach Coughlin and my old high school and college coaches. Can't always worry about the record. Have to build up experiences and get better as a coach individually. Get these kids to buy in and have some fun playing football."
It's safe to say few players enjoyed all aspects of football as Seubert did. He loved the competition and the hitting, the camaraderie with his teammates, socializing with his fellow linemen, hanging around the locker room, bantering with the media, practicing and training – okay, maybe not the last two. The game is part of his DNA. Even when Seubert was so disappointed he had to escape to the other side of the country, he knew he wanted to remain tied to the game. So when did he first consider becoming a coach?
"I think right when I got done playing," he said. "I love the game of football. When I retired at the end of the 2010 season, I wanted to be a part of it somehow, so I became an assistant offensive line coach. When I went out to California, I coached the O-line for three years, and when I moved back to New Jersey, I was the O-line coach here. This job became available in June, I applied for it and I was handed the job. To me, it's being part of the game. I love the game of football and if I can give something back to these kids in this community, something great that I've learned in the great game of football, it's just me giving back to the kids."
And the kids are happy to accept.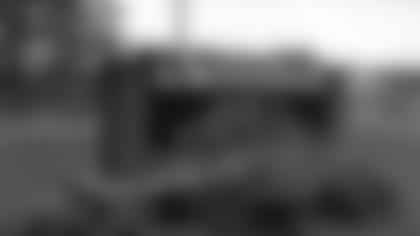 "He just made football fun," said Amor Evans, who plays a variety of offensive and defensive skill positions and is Grant's stepson. "I think I'm a better player when everything is fun. I'm more passionate about everything that's going on. I enjoy football now; I like to come to practice. The atmosphere is great, everything is great."
Michael Montecalvo is a two-way lineman, as Seubert was at Columbus High School in Marshfield, Wisc.
"He's told us and taught us techniques that he knew as an NFL lineman," Montecalvo said. "We are learning from the best, so you know it's right. It's really great. You're getting the best techniques, the best all-around knowledge that you could find anywhere. Last year, to have him as the offensive line coach and now to see him take over as head coach, we're really excited to see what he can do for the program. We think it'll turn around and head upwards."
When it became apparent that Katz would not return as head coach in 2016, one Watchung Hills player started a petition in support of Seubert. That player was Kelly McKenna, the team's female wide receiver – who, the previous season, broke her collarbone defending a 2-point conversion as an outside linebacker.
"We all wanted him to be head coach," McKenna said. "In the back of our minds, we kind of knew he was going to be head coach, but we made sure we could do everything we could to make sure he got that position. We were all really excited. He'd been with us for a year, so we didn't have to worry about a whole new staff getting to know everyone. It was just a lot more convenient. He knows the best of the best and he was the best of the best.
"He makes the game a lot more fun. He definitely knows how to put hard work in playing in the NFL. He knows that you need that fun to really keep you going and bring up that intensity."
The administration saw that before Seubert was hired.
"We did have some qualified candidates and we went through a pretty intense interview process for a couple of weeks," said athletic director Chris Van Vliet said. "But one common theme emerged from our committee, that Richie Seubert was the best candidate for our program moving forward. We're really happy to have someone of his caliber take over our program."
With less than two months between his hiring and the beginning of preseason camp, Seubert assembled a staff of nine assistant coaches and an equipment manager.
"I have coaches that were head coaches in the past, guys that were coordinators and a couple of guys that were here last year," he said. "All the guys that I have on this staff, we're here for the kids. It's not about us. I won high school championships, college conference championships, I won the Super Bowl. This isn't about me winning, this is about these kids having the opportunity to be great. Just to give them a chance, the best chance possible, to win."
Seubert's most prominent aide is Grant, who played 12 seasons in the NFL, including 2010-11 with the Giants.
"I had a lot of fun," Grant said. "My main thing is helping kids. I'm not a full-time coach. I'm just a volunteer helping Rich. My main goal is to get those kids prepared for not only the next level of football, but the next level of life. I think that we definitely did that. A few guys got scholarships. We took a couple of guys to a few colleges to talk to a few teams that were interested in them. I think we got kids better as far as the knowledge of the game."
Grant said he enjoyed working with his former teammate, though he did have a minor grievance.
"I think he was a little too considerate when it comes to the kids," Grant said. "Sometimes, he should've been a little rougher with them. He probably ignored it. I think toward the end of the season, he figured it out. That's that first-year head coach jitters. I think he got that out of his system. I think next year is going to be an awesome season for him."
Except for the losing, Seubert was thrilled about his head coaching debut. It began in the summer, when he had a taxing schedule, coaching the varsity team in the morning, the freshman team in the afternoon, and helping with his son Hunter's youth team in the evening.
The itinerary might have exhausted a younger man, but it actually energized Seubert.
"I think to be a high school football coach in an ascending district you need to be involved in the youth program as well," Seubert said. "Those are your kids you have coming up through the ranks. I have time, I love the game, I want to coach my freshmen up, that's my future and that's my program. All the coaches I've talked to say that you just can't coach a team. You don't want a great team, you want a great program, and I think it starts from the bottom up. It's the youth kids, it's the freshmen, the younger kids. The school is giving me all the support I need. The administration, the superintendent, the athletic director, they're behind this program and I want to be here for the long haul.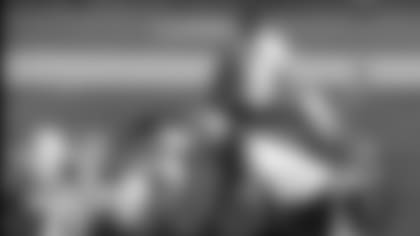 "I love this game too much and I have to be involved. I love coaching the kids, I love coaching the youth and the high school kids. You're not going to keep me off the field. I go home, my knee hurts and my leg hurts, but whatever. That's the price I paid to play the game that I love and I wouldn't change that for the world and I would never talk a kid out of playing a game that he loves to play."
The players on this year's Watchung Hills team had to love the game, because, let's face it, the season was tough. It began with road loss to Union (40-13) and Elizabeth (27-8). The Warriors home opener was a 34-26 loss to North Hunderton. The following week, Watchung Hills trailed powerful Westfield at halftime, 40-0. The Warriors did score the only 14 points of the second half, which was played with a running clock. That was followed by a 42-14 loss at Phillipsburg.
Seubert and his players finally celebrated a victory on Oct. 15, when they beat Plainfield, 31-7. Three more losses followed before a season-ending 49-0 rout of Kearney.
"I think we regrouped each week," Seubert said. "If you look at our last five or six games, we were in the game or leading at half in a lot of them. Westfield hasn't lost a game in I don't know how many games now (winning 24 in a row entering last weekend's North 2, Group 5 state championship game). That's the only game that we were out of it by half. The rest of the games, we were down by a score or up by a couple of scores going into halftime. Our kids fought hard each week. We played Ridge the last week of the regular season. That game didn't mean anything for us. It was 16-14 at half and we just couldn't find a way to close it out in the second half (the Warriors lost, 42-22). That was the story the last three, four weeks of the season. At halftime, we were looking good and doing things the right way. Hanging onto the football and moving the football. Making some good tackles and making some plays in the second half. We just have to find a way to finish these games. We will get these kids in better shape, work harder and make better adjustments next year. We will find a way to get it done."
When he's not coaching football, Seubert is often watching the game he loves. He has Giants season tickets and attends as many home games as possible. Seubert also enjoys attending team alumni events and visiting with his former line mates, who remain among his closest friends. And he uses the bonds created on and off the field with those players – O'Hara, Chris Snee, David Diehl, Kareem McKenzie and Kevin Boothe – as examples for his current players.
"We text each other all the time, we make fun of each other, we bust each other up," Seubert said. "Yes, those are my guys. If one of them called me and they needed something, absolutely, I have their back and I'm sure they have mine. That's with anything. We sat in that meeting room too many days not to be a group. Shoot, coach (Jim) McNally, coach Flats (Pat Flaherty), I had it easy. I had two of the best (offensive line) coaches coaching me. I'm just trying to teach these kids what I've learned from my coaches. I think the coaches that I've had over the years at every level have really been great. I've liked all of my coaches, have gotten along with all of them, and have busted my butt for all of them. That's the way I played and that's the way I want these kids to play for me.
"We had fun playing. It would be miserable if you're coming out here when it's 95 degrees out with the humidity, practicing football in high school if those kids aren't having fun. I want to keep kids playing, I want more kids to play this game. If they're not enjoying themselves on the field, why would you put on helmets and shoulder pads and go out there every day and practice? That's just the way I am. I like to have fun in the locker room and I like to have fun on the field. I try and come up with new things to keep these kids into it, and to keep these kids thinking."
A few days after Watchung Hills' season ended, and nine months before his first preseason practice, Seubert was in his cramped office just off the school's weight room. He was already planning and plotting for the 2017 season. He will have an offseason program, but doesn't expect or demand total devotion to football.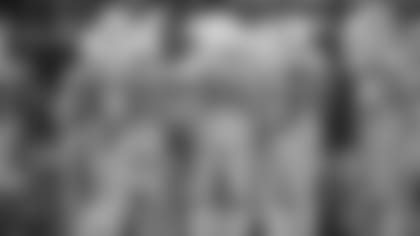 "I press most of my players to be multi-sport athletes," he said. "Hopefully, most of them are playing basketball or wrestling. Some are playing lacrosse in the spring or baseball, track. Our school actually has a strength and conditioning program in the winter. We'll do our offseason lifting in the spring. We can officially start practice when the last day of spring practice is over. I'm not sure what date that is yet. It's whenever softball, spring track or baseball is over.
"We will continue to improve," Seubert said. "Hopefully, I'm not going anywhere soon. I enjoy it here. The administration has been great. The athletic director and superintendent, everybody. The building and grounds people. It's a fun place to come. It's good to see people. Try and make this feel like a family and get everyone involved with football. Get everyone to like football at Watchung Hills. That's what we're striving for.
"I'm looking forward to next year. I've been in the office pretty much every day since the season ended. The beauty about me is that I'm a high school football coach and this is my only job. I'm not a teacher or a business man. I coach high school football. I get to spend a lot of time trying to get this program right. Our kids never quit. They played hard all year. I give credit to my seniors for not giving up. I'm their third head coach in four years. The juniors' third coach in three years. Sometimes life isn't always fair for these kids. They deserve the best here, and that's what we're trying to give them."
Want more Giants LifeStyle? Click here