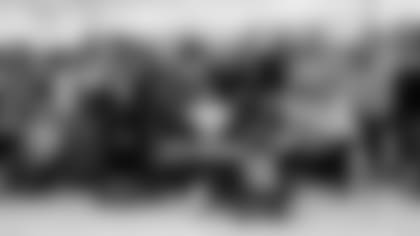 RASHAD JENNINGS TEACHES DANCE CLASS AT HACKENSACKUMC FITNESS & WELLNESS POWERED BY THE GIANTS
BY GIANTS.COM
Former Giants running back Rashad Jennings discovered his passion for dance on season 24 of ABC's Dancing with the Stars. After being named champion and taking home the coveted Mirrorball Trophy, Jennings is taking his new-found craft to the classroom.
Days before retiring as a Giant after an eight-year NFL career, Jennings was at HackensackUMC Fitness & Wellness Powered by the Giants, sharing his love for dance during Member Appreciation Week. From the rumba to the Cha-Cha, Jennings taught an enthusiastic group of members how to find their rhythm.
An avid center member at HackensackUMC Fitness & Wellness Powered by the Giants, Jennings can often be found exercising on the turf field upstairs. In between workout sets, he enjoys busting a move in the studio. From the Sports Performance Center's turf field and strength-training area to the salt-water filtered pools, Jennings takes advantage of the center's full-range of activities.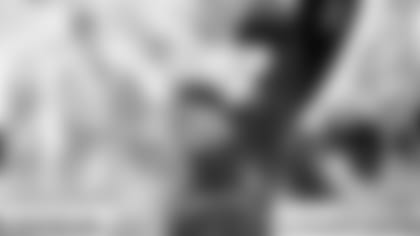 These diverse workouts help Jennings cross-train for improved balance and agility when he gets on the dance floor. Jennings credits the center's variety and extensive amenities to that end.
"Exercising here is amazing," Jennings said. "You can be next to another athlete or a senior who benches double what you do. Everyone is here to improve—and each person has a unique definition of what that means to them. It's motivating to exercise in such a supportive, diverse, accepting community."
Jennings is especially fond of the center's personalized approach, which offers each member free training assessments, customized fitness programs every 6-8 weeks and nurse evaluations every 90 days.
"The staff makes time to become familiar with members," Jennings said. "They provide ongoing guidance and assistance."
Jennings also admits the extensive state-of-the-art cardio and strength-training equipment are an athlete's dream.
"I don't think you can find such limitless possibilities anywhere else," Jennings said. "This is truly a comprehensive facility."
Jennings said he had a blast teaching his first Ballroom Dance class, citing the efforts of the center's group fitness program which created a supportive and nurturing fitness experience. Jennings is already looking forward to choreographing his next Ballroom class. He's inviting members of all skill levels to swing, or roll, back in! Yes, some remarkable class participants are even in wheelchairs.
Want more Giants LifeStyle? Click here