EAST RUTHERFORD, N.J. – When the Giants fell to 0-5 with a last-second loss in Dallas on Oct. 11, a two-seat car could have held everyone who thought they could be leading the NFC East entering December.
But that's exactly where they could be when the calendar flips on Tuesday.
If the Giants defeat the Cincinnati Bengals tomorrow in Paul Brown Stadium and the Philadelphia Eagles lose at home Monday night to Seattle, the Giants and the Washington Football Team will sit atop the division with matching 4-7 records. But the Giants own the tiebreaker by virtue of their two victories against Washington, which won in Dallas on Thanksgiving Day.
"This division has been a toss-up all year and we've gotten lucky in that aspect, because we can win a couple more games and be right there in the hunt," center Nick Gates said. "We just got to take care of Cincinnati, do our jobs, and hopefully the Seahawks can do it, and we'll be in first place."
While Giants loyalists have moved from studying who will be available at the top of the 2021 NFL Draft to listing postseason permutations, coach Joe Judge's focus has remained where it's always been – on the next task. That is beating a 2-7-1 Bengals team that will start a quarterback, Brendan Allen, who was signed this week of the practice squad. Records, standings and playoffs don't appear on Judge's priority list.
"I would just say for our entire division, everyone is really on equal ground right now," Judge said. "The most important thing for us is to improve on a daily basis and be the best team we can be at the end of the year. That's really all we're talking about as a team that we're concerned about. If we don't improve, it's not going to matter anyway. If we don't get better every week and give ourselves a chance, it's all going to be irrelevant. To us, it's about going 1-0 each week. Obviously, the division thing is something that's out there. But really, our emphasis right now is just going 1-0 this week against the Bengals."
The players are in lockstep agreement with the coach. But they are also enthused about the progress they've made and the potential of what lies ahead.
"It's exciting for us, and we're certainly aware of where the division is, what's left and what's out there for us," quarterback Daniel Jones said. "That's certainly exciting. But I think we do need to focus on what we're doing this week. That only remains exciting, that only remains an opportunity if we take care of business week in and week out. Our focus is on what we're doing and preparing for Cincinnati this week."
"We're fortunate to have the opportunity to be in this thing and everyone in the division is," defensive back Logan Ryan said. "We see how hard it is to win in the NFL. It's not easy. We've lost so many times and we didn't have the ability to finish so many times. We learned how to finish; we're learning how to win games. We're still doing that. The season isn't over. We have a final road here to go and I think we just have to be very grateful for the moment. The urgency is up in my voice because the urgency is up on the team to win this game, to finish this game. To start the game well and there's plenty of things to work on."
No matter what happens this weekend, the Giants will play games in December that have a bearing on their postseason prospects for the first time since they were 11-5 in 2016. That is stimulating for all the players and coaches but particularly those who endured the three difficult seasons that preceded this one.
"When it's meaningful football and the playoffs are involved, everybody's sense of urgency goes up," said tight end Evan Engram, who was a rookie in 2017. "For me, it's different being here the last three years in the situations that we've been in. I know it's different for a lot of the young guys that are here that are just coming into the league and getting their opportunity to play meaningful football. Our motivation right now is getting better each and every day and attacking each opportunity going into the week, like we have now going against Cincinnati. But it is a special opportunity that a lot of guys are ready for."
Depending on who is active for the game, the Giants will have approximately 25 players in uniform Sunday who have no more than three years of NFL experience, including 10 rookies. How they react to being in a pennant race will be determined in part by how they respond to the teachings of the players who have already been through it.
"That's for us older guys and guys that have come in here who have played in those important games, to stress to the younger guys how important it is and how fortunate we are to be in this situation," fifth-year wide receiver Sterling Shepard said. "We've all been on the other side of that. Having everybody just focus in on their keys and being able to execute in this important time."
No Giants player has more big game experience than Ryan, who has started 10 postseason games, including a Super Bowl, and won two titles with New England. His 15 playoff games are one behind fellow DB Nate Ebner for the highest total among current Giants. Wide receiver Golden Tate is second in postseason starts with eight.
"We've worked hard to be in it, however it started," Ryan said. "We're here and we're playing meaningful football in November. That's all you can ask for, a guy in his eighth year, that's all I can ask for. This game is the biggest game of the year in my opinion and we'll be ready to go for it."
*The Giants are 13-19 in games following a regular-season bye, including 4-11 on the road.
*The home team has won all 10 games in the Giants-Bengals series and the teams have alternated victories in their last five meetings dating back to 1997. The Giants won that season and in 2008 and 2016, and the Bengals won in 2004 and 2012. They most recently met on Monday night, Nov. 14, 2016, when Eli Manning's third touchdown pass of the game, a three-yarder to Shepard early in the fourth quarter, held up for a 21-20 victory. The Giants didn't fare as well in their last road game vs. the Bengals, losing 31-13 on Nov. 11, 2012, a defeat that left them 0-6 in Cincinnati.
*A Giants victory would be the 700th regular-season triumph in the 96-season history of the franchise.
*The "Bud Light Giants Gameday" radio pregame show will begin at 11:30 a.m. on WFAN 660 AM/101.9 FM and will stream live on Giants.com, the Giants mobile app, and "Giants TV" streaming app.
"Giants Postgame Live" presented by Mercedes-Benz can be heard immediately after the game - also on WFAN 660 AM/101.9 FM and streaming on Giants.com, the Giants mobile app, and "Giants TV" streaming app.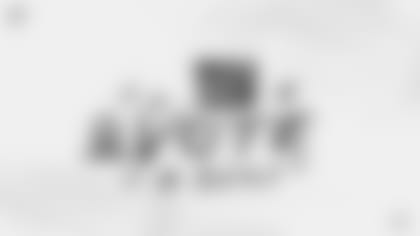 Vote your favorite Giants for the 2021 Pro Bowl
Voting is now open for the 2021 Pro Bowl. Vote for your favorite Giants players