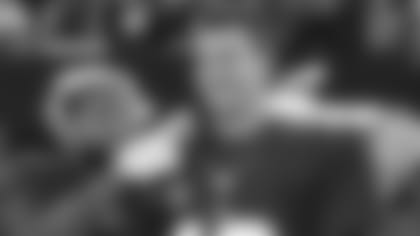 GIANTS CLAIM TWO SPOTS ON NFLPA TOP 50 SALES LIST
BY MATT COHEN
The NFL Players Association has released its Top 50 player sales list, and the Giants have two players who made the cut.
The two Giants are: wide receiver Odell Beckham Jr. (#4) and quarterback Eli Manning (#32). The Dallas Cowboys and Seattle Seahawks led the league with five selections each.
The period covers March 1 to November 30, 2016 and is released quarterly by the National Football League Players Association (NFLPA). It is based on overall sales of all NFL player licensed products by more than 80 NFLPA licensees. Product categories include jerseys, t-shirts, wall decals, figurines, bobbleheads and more.
Beckham Jr. finished as the second-highest wide receiver among the 16 who made the list. The third-year pro is a three-time Pro Bowler and has made the AP All-Pro second team in consecutive seasons.
Quarterbacks dominated – Manning was one of 17 to appear on the list. The 13-year veteran has made 211 consecutive starts for the Giants (including postseason), the third-longest streak in NFL history.
Here is the entire Top 10 (March 1 to November 30) from the NFLPA:
Quarterback Tom Brady – New England Patriots
Running Back Ezekiel Elliott – Dallas Cowboys
Wide Receiver Dez Bryant – Dallas Cowboys
4. Wide Receiver Odell Beckham Jr. – New York Giants
Quarterback Carson Wentz – Philadelphia Eagles
Quarterback Russell Wilson – Seattle Seahawks
Quarterback Aaron Rodgers – Green Bay Packers
Quarterback Dak Prescott – Dallas Cowboys
Tight End Rob Gronkowski – New England Patriots
Quarterback Cam Newton – Carolina Panthers
Want more Giants LifeStyle? Click here