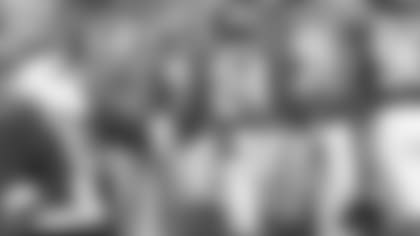 GIANTS HOLIDAY MUSIC BOSE PLAYLISTS
BY MATT COHEN & CHARLIE MULE
The New York Giants got the best gift they could ask for this holiday season - a trip to the playoffs. By virtue of the New Orleans Saints 31-24 win over the Tampa Bay Buccaneers, Big Blue locked up a playoff spot on Christmas Eve.
"There is a process in progressing to your ultimate objective," said coach Ben McAdoo. "This is the next step in the process. But each step requires focus on the task at hand, and our focus right now is on learning from Thursday night's game and moving on and getting better. It's all in front of us, and we are still working toward playing our best, most complete game. And we have a tough game in the division at Washington this week."
To celebrate the most wonderful time of the year, players reveal some of their favorite holiday music!
Donny Hathaway - This Christmas
Frank Sinatra Christmas album
Chris Brown - 'This Christmas'
Gucci Mane - 'St. Brick Intro'
Augie Rios ' 'Donde Esta Santa Claus?'
Mariah Carey - 'All I want for Christmas is You'
Boyz II Men - 'Let it Snow'
Want more Giants LifeStyle? Click here