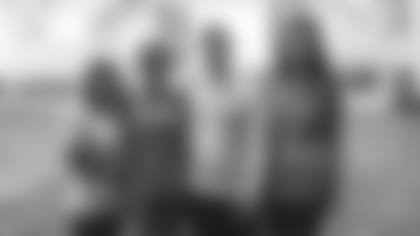 GIANTS HOST FAMILY OF FALLEN MARINE FOR MALTZ CHALLENGE
BY MATT COHEN
It's not the NFL Combine, but it's just as competitive.
One-hundred and fifty military and law enforcement personnel spent several hours at the Giants' Quest Diagnostics Training Center doing pushups, pull-ups, fireman's carry and more to honor Marine Sgt. Matthew J. Fenton, who was killed in 2006 from wounds received while conducting combat operations against enemy forces in Al Anbar Province, Iraq.
The March 9 event, held across the United States and in 57 countries, is known as the Maltz Challenge. Held annually since 2003, the Maltz Challenge is named for U.S. Air Force Master Sgt. Michael Maltz, who was killed during a 2003 rescue mission in Afghanistan.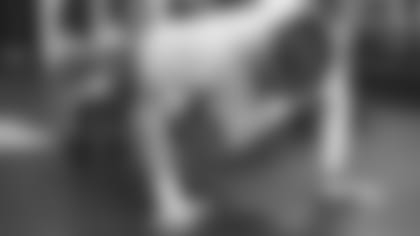 "Matt was such a big Giants fan," said Allison Valentin, Fenton's aunt. "This is so ironic that we're here and we're in this place. It's a big place and it's such a thrill. It's nice that he's not forgotten and it's wonderful to see people come out and give their time just to honor him out of respect."
Here is the full challenge:
• 400 meter run
• 50 pull-ups
• 100 meter fireman's carry or 200 meter farmer's walk (50 lb. dumbbell for men, 25 lb. dumbbell for women)
• 50 dips
• 100 pushups
• 50 knees-to-elbows
• 100 sit-ups, feet anchored
• 400 meter run
"It's very competitive, and that's why I'm not doing it," laughed James Hunt, special agent in charge of the DEA's New York division. "There's a lot of people who just want to do it as a challenge, and there's a few people who are trying to beat everybody else."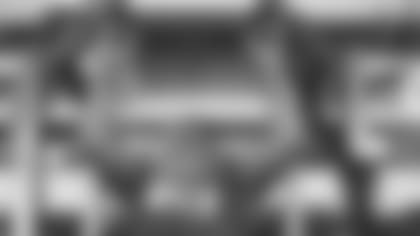 Hunt and his agents first participated in the Maltz Challenge back in 2007. This is the 5th year his DEA group has partnered on the Maltz Challenge with the Giants organization.
The process to pick the yearly honoree is simple. Names are submitted, and a committee meets to discuss each service member who has been nominated, ultimately choosing one soldier to commemorate. The recipient is typically a local resident. Last year's honoree was fallen NYPD Detective and Air National Guardsman Joseph Lemm.
"Matt loved Little Ferry," said Valentin. "He used to brag to his Marine friends that he has the best town and that they were going to name a street after him one day. Believe it or not, they actually did. They honored him just two years ago. He always wanted to do good for the town."
Fenton's family has carried on that legacy. In 2011, to honor his memory, they created the Matt Fenton Memorial 5K. Each year, residents of Little Ferry and the surrounding area join together to remember him. Fenton had planned on joining the Little Ferry Police Department upon his return from the military. He was posthumously honored by the Little Ferry P.D. after his death.
"It's just so important to have all the fallen, not just Matt, honored and remembered," said Diane Fenton, Matt's mom. "You don't want them to be forgotten for what they did for all of us."