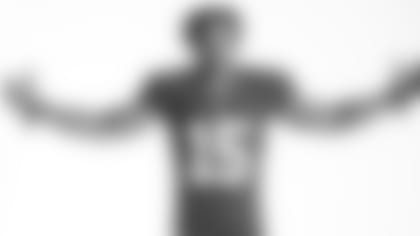 GIANTS SHOW OFF THEIR MOVES ON PHOTO SHOOT DAY
BY MATT COHEN
Smile - it was picture day on Thursday at the Quest Diagnostics Training Center.
Photographers and video crews came in to gather all the necessary creative elements that will be used throughout the Giants' 2017 season. Those elements include pictures, video headshots, and lots of specialty green screen components.
One special guest on Thursday was none other than Pro Football Hall of Famer Michael Strahan. The Giants Ring of Honor member and Super Bowl XLII champion certainly hasn't lost his touch when it comes to getting fired up.
Here's a behind-the-scenes look from Thursday's various photo/video shoots:
Get a behind-the-scenes pass to the Giants' 2017 green screen photo shoot