Everything you need to know about Preseason Week 2:
1. Da first of two games in 2019 against da Bears. The New York Giants, who defeated the Jets in their opener, return home in Preseason Week 2 to host the Chicago Bears on Friday night. Kickoff is scheduled for 7:30 p.m. at MetLife Stadium. The two teams last met on Dec. 2, 2018, when the Giants earned a 30-27 overtime win. They will see each other again in Week 12 of the regular season at Soldier Field.
2. Expect more snaps from Manning and Jones. Between a quick three-and-out and a 59-minute weather delay, quarterbacks Eli Manning and Daniel Jones didn't see as many snaps as were planned last week. While all four quarterbacks are expected to play again, coach Pat Shurmur hopes to get more than one series each from the top two quarterbacks on the depth chart.
3. Jones looks to build off strong NFL debut. The sixth overall pick completed all five of his passes for 67 yards and a touchdown against the Jets, causing many in the sports world to overreact. Coming out of the game, Shurmur had a message for those people: "slow your roll." Unsurprisingly, Jones didn't get too high after the game – sound familiar? – but admitted it did build some confidence.
"I think for everyone, it's just to build off what we've done, what we did in that first game, and what we've done since then, and kind of taking the next step as a team," Jones said of his hopes for week two. "I think with each group, it's just building off what we've done."
4. Injury report. Among those "probably not" playing, according to Shurmur, are linebacker Alec Ogletree (calf) and cornerbacks DeAndre Baker (knee) and Sam Beal (hamstring). Earlier in the week, wide receiver Amba Etta-Tawo tore an Achilles tendon and was placed on injured reserve.
5. This week's roster moves. Waived/injured: TE Isaiah Searight (hip). Waived: DE Alex Jenkins, P Ryan Anderson. Signed: TE Jake Powell, DB Terrell Sinkfield. Claimed off waivers: P Johnny Townsend.
6. Tate's suspension upheld. The NFL announced Tuesday that wide receiver Golden Tate has been suspended without pay for the first four games of the season for violating the NFL policy on performance-enhancing substances. Tate, who said he took a fertility drug that included a substance banned by the league, had appealed the ruling and appeared at a hearing last week. The effort was unsuccessful.
"It's very frustrating," Tate said. "I have no problem with accepting the punishment. I'm responsible for what's put into my body, ultimately. The tough thing I am dealing with is I'm letting down a lot of people – my family, the guys in the locker room, the people in the organization that brought me here. That's kind of what's been crushing me with this whole situation. I'm taking it day by day. The Giants have been overly supportive of this situation and worked with me throughout. I'm just ready to move on and get back to playing football."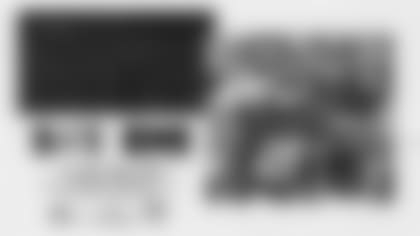 7. WR Jones is stepping up; not just another "camp body." With Tate out for the first four weeks and Corey Coleman sidelined for the year with a torn ACL, veteran TJ Jones is looking at 2019 as a big opportunity. Signed a few days into camp, he has impressed in practice and the preseason opener when he led the team in receiving yards and caught a touchdown. "If you come in leaving here, just a camp body, then that's what you put out on film," Jones said. He has done the opposite.
8. Rookie linebackers are making waves. Ryan Connelly, a fifth-round draft choice, and Jake Carlock, an undrafted free agent, have been turning heads in camp. Connelly made five tackles in the preseason opener and has been bumped up in Ogletree's absence. Carlock, meanwhile, is a converted safety from Long Island and recorded a sack, in addition to a 59-yard pick-six, in his NFL debut.
9. Roster push continues. After the Bears game, the Giants finish out the preseason on the road against the Bengals and Patriots. Then it's time for final roster decisions. Clubs must reduce rosters to a maximum of 53 players by 4 p.m. on Aug. 31. Teams can establish a practice squad of 10 players starting the next day.
10. Mara gave a state of the team address. The Giants have won eight games over the past two seasons, five of which came in 2018 in the first year of the current regime. With two full drafts and free agency cycles under their belts, general manager Dave Gettleman and coach Pat Shurmur have rebuilt the roster. Team president John Mara said he is encouraged by what they've done, especially to the offensive line and the feel of the locker room. But what defines success this year?
"I want to feel like at the end of the season we're moving in the right direction," Mara said. "I'm not going to say it has to be a minimum number of games that we have to win, or we have to make the playoffs. I want to feel when I'm walking off the field after the last game of the season, whenever that is, that this franchise is headed in the right direction. That's, to me, the most important thing."
Keep an eye on these five players when the Giants host the Bears on Friday night.