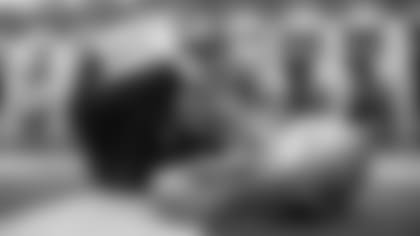 GIANTS VS. COWBOYS BOSE PLAYER PLAYLISTS
BY MATT COHEN
After a trip to the West Coast, the New York Giants return home on Sunday to take the Dallas Cowboys at MetLife Stadium. It's the Giants second matchup against their rivals this season. Big Blue locked up with Dallas for their annual Week 1 meeting back in September.
"It's a division game still," Jason Pierre-Paul said. "I just think that everybody is ready and very excited to play. So we're not just going to lay down. We're all going to come out here and do our best at 100 percent."
To prepare for Sunday's matchup with the Chiefs here's some of the music Big Blue is listening to before gameday.
Defensive End Olivier Vernon/strong>
Young Jeezy - 'Hustlaz Ambition'
Nas, Damian Marley - 'Patience'
Future, Young Thug - 'No Cap'
Metro Boomin ft. Offset & Drake - No Complaints'
Nicki Minaj & Calvin Harris - 'Skrt On Me'
Phil Collins - 'In the Air Tonight'
Defensive End Jordan Williams
Looking Glass - 'Brandy (You're a Fine Girl)
Yellowman - 'Still Be A Lady'
Lil Boosie - 'Set it Off'
Future ft. Lil Uzi Vert - Too Much Sauce'
Wide Receiver Tavarres King
21 Savage, Offset & Metro Boomin - 'Rap Saved Me'
21 Savage & Metro Boomin - 'Run Up the Racks'
Young Thug - 'Cruise Ship'
Defensive Tackle Jay Bromley
Ace Hood - 'To Whom it May Concern'
Snoop Dogg - 'Gin and Juice'
Ice Cube - 'Maniac in The Braniac'
Dr. Dre - The Chronic (full album)