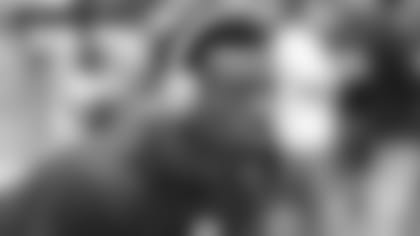 GIANTS VS. RAMS BOSE PLAYER PLAYLISTS
BY MATT COHEN
The bye week is over, and the New York Giants are back to work. Big Blue returns to MetLife Stadium this Sunday to host the Los Angeles Rams. These two teams met last season in London, a 17-10 Giants win.
"With the bye week, you're just starting fresh," Sterling Shepard said. "Not looking at the previous games, just trying to take this next step forward and win this one."
To prepare for Sunday's matchup with the Rams here's some of the music Big Blue is listening to before gameday.
50 Cent - 'I'll Whip Ya Head Boy'
Kendrick Lamar - Section.80 album
Jay Rock - 'Money Trees Deuce'
Jay-Z - 'PSA (Public Service Announcement'
Lil' Wayne - 'Never Get It'
Hootie And The Blowfish - 'Let Her Cry'
Young Scooter - 'Live or Die'
Crime Mob - 'Knuck If You Buck'
Defensive tackle Dalvin Tomlinson
Pastor Troy - 'No Mo Play in GA'
Plies - 'Ran Off On Da Plug Twice'
Running Back Orleans Darkwa
Jhene Aiko ' You Are Here'
Dave East - 'Phone Jumpin'