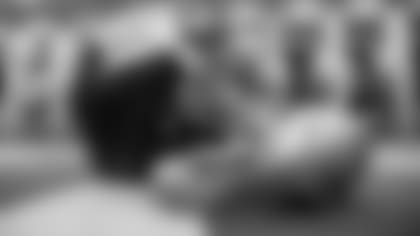 GIANTS VS. REDSKINS PLAYER PLAYLISTS
BY MATT COHEN & CHARLIE MULE
It seems like just yesterday players were reporting to the Quest Diagnostics Training Center for training camp. Now, the Giants are busy preparing for their regular-season finale against the Washington Redskins. After Sunday's game, it's on to the postseason.
"Same way you approach every game," Beckham said. "You want to go out and win. You want to go out and find something to get better at. Just get everyone on the same page. Work on what you need to work on. Just take it for what it is."
To prepare for Sunday's matchup, here's some of the music Big Blue is listening to before gameday.
Chance the Rapper - 'Angels'
Chance the Rapper - 'No Problem'
Lil Wayne - '4th & Inches'
Florida Georgia Line - 'May We All'
Rae Sremmurd - 'Real Chill'
Drake Ft. Future - 'Live from the Gutter'
Meek Mill - 'Dreams and Nightmares'
Drake Ft. Future - 'Live from the Gutter'
Young Thug - 'Floyd Mayweather'
Kodak Blak - 'Too Many Years'
Lupe Fiasco - 'Prisoner 1 & 2'