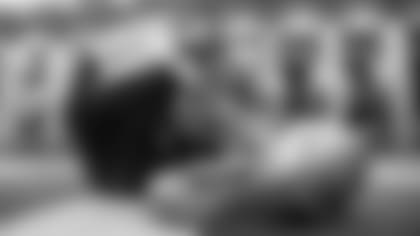 GIANTS VS. REDSKINS BOSE PLAYER PLAYLISTS
BY BRENDAN PIERCE
The Giants will wrap up the 2017 regular season this Sunday with a home matchup against the Washington Redskins at MetLife Stadium. Despite a disappointing season, Big Blue still plans to go out and try and end the year on a high note.
"I mean, it's a division game," said defensive tackle Damon Harrison. "Any game is an important game, but it being our last game of the year and us not having the type of year we expected to have, it'll be good to go out on a good note."
To prepare for Sunday's matchup with the Redskins, here's some of the music Big Blue is listening to before gameday.
Defensive End Avery Moss -Ariana Grande Pandora Radio
Defensive TackleJay Bromley -Heaven by Shawn Smith
Offensive Lineman John Greco -BPM Radio or Electric Area or Bob Marley
Safety Andrew Adams -We on Top by Future
Wide Receiver Marquis Bundy -Sauce it up by Lil Uzi Vert
Wide Receiver Kalif Raymond -Sauce it up by Lil Uzi Vert
Wide Receiver Travis Rudolph -Juice by Yo Gotti
Defensive End Romeo Okwara -Tupac
Defensive End Olivier Vernon
Young Jeezy - 'Hustlaz Ambition'
Nas, Damian Marley - 'Patience'
Future, Young Thug - 'No Cap'
Metro Boomin ft. Offset & Drake - No Complaints'
Nicki Minaj & Calvin Harris - 'Skrt On Me'
Phil Collins - 'In the Air Tonight'