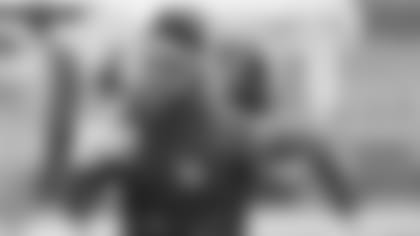 GIANTS VS. SEAHAWKS PLAYER PLAYLISTS
BY MATT COHEN
It may seem like the 2017 NFL season just started, but the Giants are one home contest with the Seattle Seahawks away from their bye week. Big Blue has been on the road quite a bit this season - Sunday marks just the third home game of the year.
"Yeah, obviously we want to win a game at home, give the fans something to cheer about, do some of the things that we did on the road back at Metlife," Justin Pugh said. "Give them a victory before we head into the bye week."
To prepare for Sunday's matchup with the Seahawks, here's some of the music Big Blue is listening to before gameday.
Eminem - 'Till I Collapse'
Drake - 'Closer To My Dreams'
Drake - 'Started From The Bottom'
Drake - 'Wu Tang Forever (It's Yours)'
Kirk Franklin - 'I Smile'
J. Cole - '4 Your Eyez Only'
Gucci Mane - 'What It's Gonna Be'
Defensive Tackle Rob Thomas
Kodac Black - ' Built My Legacy'
Kodac Black - 'Roll in Peace'
Quality Control - 'Too Hotty'
Wide Receiver Roger Lewis
Trippie Redd - 'Bust Down'
'Drake' - Do Not Disturb'
Kirk Franklin - 'I Smile'
J. Cole - '4 Your Eyez Only'
Gucci Mane - 'What It's Gonna Be'
Kendrick Lamar - 'The Spiteful Chant'