EAST RUTHERFORD, N.J. – On Sunday, Janoris Jenkins picked off two passes. Today, he picked up the NFC Defensive Player of the Week Award.
Jenkins, the Giants' eight-year veteran cornerback, was responsible for three of the team's four interceptions in its 24-3 victory against the Washington Redskins. He also had four tackles (three solo).
On the game's third play, Case Keenum threw across the middle to wide receiver Robert Davis. But Jenkins got his hand on the ball, which caromed into the hands of linebacker Ryan Connelly, who returned it five yards to the Washington 32-yard line. Eight plays later, Daniel Jones threw a six-yard touchdown pass to Wayne Gallman to give the Giants a lead they would never relinquish at 7-0.
In the fourth quarter, Jenkins nabbed his first picks of the season as he intercepted rookie quarterback Dwayne Haskins two times. He was the first Giants defender with two interceptions in a game since last Dec. 2, when linebacker Alec Ogletree swiped two passes vs. Chicago, and the first defensive back to accomplish the feat since cornerback Ross Cockrell at Arizona on Dec. 24, 2017.
Jenkins has 20 career interceptions, including seven returned for touchdowns.
Jenkins was honored for his outstanding game one week after he was sharply criticized for his performance in the Giants' victory at Tampa Bay. He shook it off, knowing such games are part of a cornerback's life.
Jenkins wasn't too down after that game, nor did he get unduly excited after his dominant performance against Washington.
"I just played football, like I told you last week," he said after the victory vs. Washington. "(There's) no pressure; you have games like that. I came out this week and worked in practice, critiqued what I did wrong last week, and I came out and played football. … It's football. You're going to have a good week, you're going to have a bad week, it's just all about how you bounce back."
The Giants have won their last two games and had one of their key contributors win Player of the Week awards each time. Last week, rookie quarterback Daniel Jones was named NFC Offensive Player of the Week after throwing for two touchdowns and running for two more in his starting debut.
Jenkins is the first Giants defender honored as Player of the Week since Landon Collins in Week 11 of 2017 when he had 14 tackles and one interception in an overtime victory vs. Kansas City. Defensive backs have won the team's last three defensive awards, including Dominique Rodgers-Cromartie in Week 17 of 2016 at Washington.
This is Jenkins' third Player of the Week Award, second on defense. He won his first in Week 12 of 2012 when as a rookie for the St. Louis Rams, he returned two interceptions for touchdowns at Arizona.
In his first season with the Giants, Jenkins was named the NFC Special Teams Player of the Week 2 of 2016 when he returned a blocked field goal 65 yards for a touchdown vs. New Orleans.
The Giants host the Minnesota Vikings on Sunday.
Giants vs. Vikings Broadcast Info: TV channel, Radio Station and Live Stream.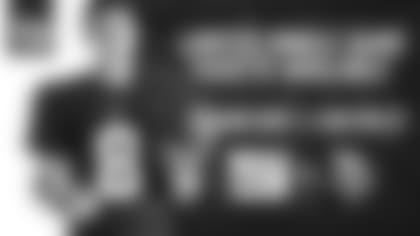 Limited tickets on sale for Giants vs. Vikings
See the Giants take on the Vikings on Sunday, October. 6 at 1:00 PM ET