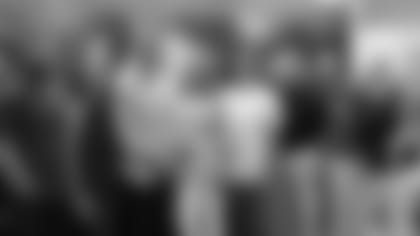 JEFF HOSTETLER DONATION ESTABLISHES FAMILY RESOURCE CENTER
BY MATT COHEN
Jeff Hostetler's first game as a West Virginia Mountaineer was a 41-27 upset over the No. 6 Oklahoma Sooners. The quarterback threw for 321 yards and four touchdowns.
Affectionately known as "Hoss", Hostetler went 18-6 in his two years in Morgantown before going onto a 14-year NFL career, including the first nine seasons with the Giants. He was a member of the Giants' Super Bowl XXI team and the starter in the 1990 postseason (after Phil Simms' went down with an injury) that culminated with a victory over Buffalo in Super Bowl XXV.
Thirty-five years after the win against Oklahoma, Hostetler is giving back to the area that has given him so much. At a dedication ceremony this month, Hostetler and his wife, Vicky, established the Jeff and Vicky Hostetler Family Resource Center at WVU Medicine Children's. The $750,000 donation from the Hoss Foundation will aid families away from home who are struggling with stress and adjusting to difficult new circumstances.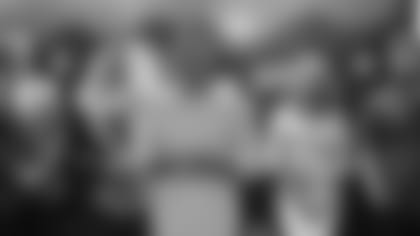 "The Family Resource Center will serve as a valuable asset for children, parents, and caregivers in our community," Hostetler said. "It will provide them with a place to learn about health conditions, find lodging, learn about community support, and will host special events."
Jeff and Vicky have three sons – Jason, Justin and Tyler, who at various stages of their lives needed the care of a children's hospital. It's a big reason why Jeff and Vicky became members of the WVU Medicine Children's Leadership Council, where they could advise and promote community involvement. This involvement and their children's experiences led the family to focus their time on creating the Family Resource Center.
The Hostetlers' roots in Morgantown run deep. Vicky's father, Don Nehlen, is the winningest coach in WVU history. The couple met in 1981 soon after Jeff transferred from Penn State. They married in 1984, the same year Jeff was drafted by the Giants in the third round. In 1991, Jeff led the Giants to the victory in Super Bowl XXV and the Hostetlers formed the Hoss Foundation, which has since provided assistance to hundreds of children and families in the local community facing health and financial hardships.