Offensive lineman Justin Pugh just finished his fourth season with the New York Giants, where he started every game he played at left guard. When he's not preparing for the 2017 season, the 26-year-old is enjoying his offseason. Pugh traveled all the way to Thailand this month for a week-long vacation. It's the farthest Pugh has ever traveled in his life. Below, Pugh provides a first-person account of what his trip was like and what he learned about Thai culture.
We were out with some buddies for a friend's birthday, and my buddy got an email about a really cheap flight to Bangkok. So it was a Friday night, and he was like its only $800 round trip, let's just go to Bangkok. This was a Friday, and we planned the trip for the following Thursday. I booked my trip and my flight on Monday and hopped on a flight and flew to Bangkok. I had no idea what was going on. We didn't even have our house situated when I took off. All I had was my hotel for the first night in Bangkok but that's the only thing that was set up.
We first get to Bangkok. I didn't love it. It's a nice city. We went and saw where they filmed The Hangover Part II and the roof bar where they did the one scene in the movie, which was cool. It's a very congested city. It was cool to see for a day.
Then we went south to Phuket. That was probably the best thing we did for the entire trip. We rented out a big villa, me and six of my best friends. We rented this 80-foot yacht. Everything over there is so much less expensive than it is over here. The villa had an infinity pool, and we had a chef who cooked all of our food for us and all the meals. It was nuts.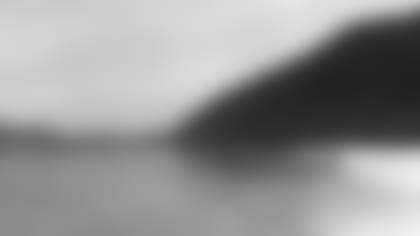 One of the beaches of Thailand where Pugh visited
We took the yacht and sailed around for a couple days seeing all the islands. The islands in Thailand are probably the most beautiful islands in the world. It's just these rock formations that come up out of nowhere. We saw the most beautiful beaches. We went to this one place called Monkey Beach where there's literally monkeys on the beach that run up to you. They run up to tourists and people drop whatever they have because you can't get bit by one of them. The monkeys grab the tourists stuff and then run back into the woods. That was crazy.
After that we went to the Phi Phi Islands which was in the middle of nowhere and is just a crazy shore town. There were all these people on the beach, kind of like street actors doing crazy jump rope routines with the rope on fire or batons in the air that are on fire – all these crazy things. That was a pretty crazy night.
We went to this place called the Tiger Kingdom where you'd go in and be able to pet the tigers. I didn't go in because once I got there I thought we were going to a sanctuary, but the animals aren't treated well just so tourists can go in and stuff. They told us the most recent cub is the last one that they're going to have because they're getting shut down. I guess that's kind of a good thing, because these tigers are really confined. To see them up close was insane, but I left there feeling bad.
Then we went to see the elephants in Chiang Mai. I was walking next to my elephant the entire time. I'm walking barefoot in the jungles of Thailand with this big elephant next to me. To be with those animals and see how majestic and massive they are, I mean they're like the size of a truck. One had just had a baby the night before. So there was a baby elephant there, which was so rare to see.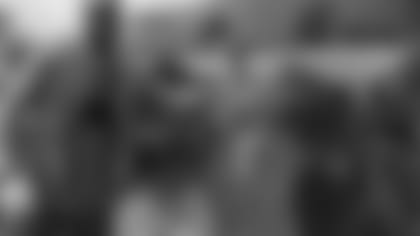 Pugh making a new friend while in Thailand
We also checked out some Muay Thai fights and they have a very religious viewpoint on the way that they fight. Before every fight, there's a big ceremony where the fighters pray in a big ceremonial ritual. Then they go in and try to beat the other person up.
It was definitely a very interesting experience. I got to see so many different things and meet so many different people. I expected nobody there to speak English, but when you get there literally everyone knows English. It made it so easy to travel.
They also had these floating markets there that you could ride in these little riverboats and you pull up and get everything from fresh vegetables to pad Thai to everything you wanted, even sculptures or paintings. It was one of the coolest things just to experience the whole culture.
The flight was like 21 hours long, it was 14 hours straight to Japan and then we hopped on a plane from Japan to Bangkok. If I were to redo the trip, I would've planned it a little better. I would've gone to either Los Angeles or Europe first and then stayed there a few days. Once we got back, it took me a week and a half to get back adjusted to east coast time. I'm still sometimes falling asleep at 9 o'clock at night and waking up at six in the morning. But it was such a crazy experience. The way they live and comparing it to how we live over here is insane. It was probably the best trip of my life. I got to experience everything in the country.
My favorite part of the trip was being in Phuket. It's right on the water and I love the beach. Getting to see these crazy islands that you can't compare to anything in the United States, even anything in the Caribbean. These islands are just crazy how they pop up. I think they filmed King Kong there. You can be sixty feet out on the water and see all the way to the bottom because the water is so crystal clear. I tried water skiing, but I couldn't get up, so I just stuck to the tube for the rest of the time. That was my favorite part of the trip.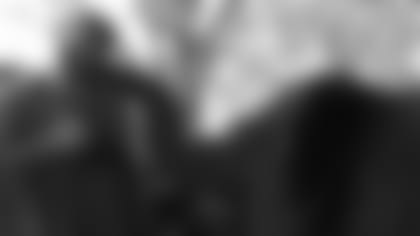 Pugh's elephant friend gets up close and personal
If I could change anything about the trip, I wouldn't have done the elephants or the tigers. There are sanctuaries that they take elephants from the type of place we visited. I just felt bad. They're only caged up because of tourists that come and pay to have those experiences. It's a cycle that if we stop going, they'll be finished. They aren't meant to be kept in cages or chained up to walls. Hopefully it continues to get more awareness.