Situated beneath Interstate 10 in the Seventh Ward of New Orleans, Hunter's Field is where Landon Collins started his NFL journey.
As a toddler – the age depends on which family member is telling the story -- he told his father, Thomas, that he wanted to play football. So one day they left the house where they lived with Collins' grandmother and walked around the corner to the park. Amid the buzzing of cars and trucks passing overhead, kids nearly double his age were playing a game. Landon wanted in. That feeling would never leave him.
In typical fashion for big kids, they made the smaller and younger Collins miss all day. They ran him around in circles and scored at will. But then on one of the long touchdowns, Collins, who was a good 30 yards behind when the biggest kid crossed the goal line, kept running and running, and huffing and puffing. He caught up to him in the end zone, grabbed his leg, and tackled him the ground.
"'Oh, so you want to play football,'" Thomas said to his son afterwards.
From there, Collins grew into a Hunter's Field legend. Split into four weight groups with four teams each, the local league provided Collins with two things that he has carried throughout life: work and winning. Collins remembers the two laps around the park feeling like a marathon to his growing lungs and legs.  But pretty soon, Collins became the big kid and led his teams to undefeated seasons year in and year out.
"It brings back tremendous memories," said Collins, sitting on the bleachers at Hunter's Field during a visit over the offseason. "First kids I ever played with, winning my first championship ever, being a winner and stuff like that and being around great players. But a lot of those players didn't make it -- a lot of them, a lot of them."
Back at the house, Collins' room quickly became a trophy case with a bed. But that would all be washed away in 2005. Collins was 11 when Hurricane Katrina hit New Orleans.
"Devastated," Collins said, now standing outside the vacant structure where his grandmother used to rent out rooms to people without homes. "There's nothing really you can say about it. I lived here, had hundreds of trophies in there that were all destroyed. I had my whole family, our whole livelihood basically was destroyed and it couldn't be fixed back up."
By the hundreds of thousands, people like Collins had to evacuate and relocate. That's how he ended up in Geismar, La., a 60-mile drive northwest that splits the Mississippi River to the south and Lake Pontchartrain to the north. To get there, he would take Interstate 10.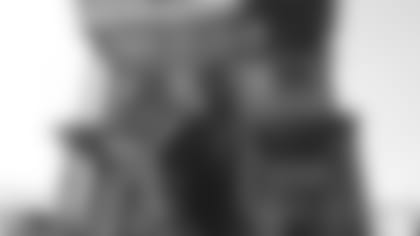 As he entered high school, Collins had five options: Archbishop Shaw, Brother Martin, Christian Life Academy, Park Baptist, or Dutchtown. He toured them all with his father, but they kept coming back to the last one. Every Friday night when they would visit Dutchtown High School, home of the Girffins, a mythological creature that has the head of an eagle and the body of a lion, the stadium was packed. He found out why.
Future Pro Bowl running back Eddie Lacy of the Green Bay Packers was the team's star and one of the most sought-after recruits in the nation. Lacy was also displaced after seeing his family's home in Gretna, La., destroyed by the effects of Hurricane Katrina, a bond that helped Collins cope with leaving New Orleans once he decided to enroll at Dutchtown.
"When I first got here, I neglected the school, not going to lie," Collins said. "Because I was from New Orleans, I was like, 'I'm around a bunch of country people in the middle of nowhere.' So I was like, 'What am I doing here?' Then I got to know Eddie because Eddie is from the same place, he's like, 'It's boring here but the people you will find treat you well and it's a fantastic place.'"
At the time, the Griffins also boasted Eric Reid, a future Pro Bowl safety and first-round draft pick by the San Francisco 49ers. Together, the three wreaked havoc on their opponents before only Reid decided to stay in-state and attend LSU as opposed to Collins and Lacy, who both crossed over to rival Alabama.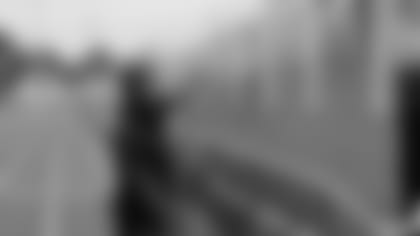 Collins, who was also one of the state's top sprinters with a personal-best time of 10.28 seconds in the 100-meter dash, became the first player in Louisiana history to earn 5A All-State honors on both sides of the ball as a defensive back and running back. His favorite memory was rushing for seven touchdowns against Zachary High School (Collins disregards the two that were called back because "the man tripped if you look on the tape" on a block in the back penalty, and his offensive lineman "never put his arms out" on the other that was flagged for holding).
Not surprisingly, college coaches like LSU's Les Miles and Alabama's Nick Saban came knocking. To the chagrin of Tigers fans but to the delight of the Crimson Tide, Collins chose Saban and won a championship in his first year playing. In his final season, Collins was unanimously named a first-team All American heading into the 2015 NFL Draft. He attended the first round in Chicago but sat through 32 other names being called before heading back to Louisiana to regroup for the second round.
I made it, like I literally made it. Every step, every play, every second, every broken bone was worth it right then.
He wouldn't have to wait long on the second day. Heading to the lake to spend time with his family and friends, Collins was in his car listening to music with his cousin when he got the call that the New York Giants would draft him with the first pick of the second round.
"You didn't have the first pick, though," Collins told the person on the other end.
"We traded up to get you," the voice said.
"I had a sigh of relief," Collins recalled of that moment. "I made it, like I literally made it. Every step, every play, every second, every broken bone was worth it right then."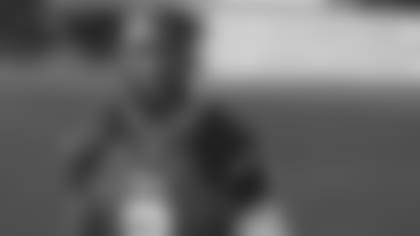 Collins, who got a taste of playing as a reserve in his first year at Alabama and didn't like it, went on to become the first rookie in Giants history to start an entire 16-game season at safety. He led the team in tackles and also picked up All-Rookie honors from the Pro Football Writers Association.
To prepare for Year 2, Collins spent the offseason training with Super Bowl XLIII champion Ryan Clark, who started 152 games in the NFL with the Steelers, Redskins and even the Giants for his first two years. Like Collins, Clark is a Louisiana native who played for Saban. Unlike Collins, he played for the five-time national champion head coach in his time at LSU.
"My first thought was, well let me see if he's even good and if we lost something," Clark said about Collins' decision to go to Alabama. "Then you go and watch his highlights and I was like, 'Holy crap, how did we let this kid get out of Louisiana?' So from there, you're interested to see what he does in college.
"And one of his favorite players was one of my best friends, Sean Taylor (Collins wears No. 21 in honor of the late Taylor). So any time people mention him or talk about it, it's important to me. I wore Sean's number to practice for eight years because the NFL wouldn't let me change my official number. To see him kind of follow in those same steps of representing him and honoring him in that way, I became a fan of Landon. Now to get an opportunity to work with him."
Clark spent the offseason helping Collins become learner while also gaining muscle.
"When you're a guy like Landon and you're already a big safety, people are going to categorize you and think you can only do one thing, think you have to play closer to the line, you have to be a guy that's an enforcer," Clark said. "Those things are good and you want to be able to do those things, but just through film work, just through footwork, through different explosion works, I want to make him a player that plays better in space and you can move him around and he can be versatile and he can change up defenses because you have that type of player. So it's about expanding his game and also helping him continue to do well what he already does."
In the second game of the 2016 season, Collins recorded his first career sack on Drew Brees in the Giants' win over the New Orleans Saints, his hometown team. He tackled the future Hall of Famer just like he did with the big kid at Hunter's Field under Interstate 10.
"It's so hard to get into the NFL," Collins said. "There are so many kids that play this game. It's a business so it's just so hard to get your foot in the door. So just to be like, I made it, out of New Orleans, there were a lot of the great kids that I played with -- I don't even know where they're at now."