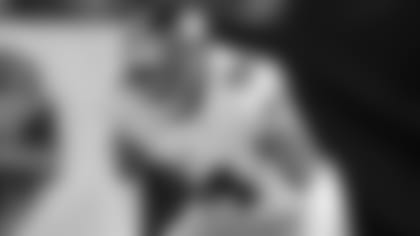 MARK HERZLICH USES LAB TESTING TO ACHIEVE EXCELLENCE
BY KIM GORODE, QUEST DIAGNOSTICS
The New York Giants are heading into the playoffs with the help of linebacker Mark Herzlich. As a junior in college Mark was diagnosed with Ewing's Sarcoma, a rare bone cancer, which threatened to end his athletic career. With the help of chemotherapy, radiation and surgery, Mark fought back from his cancer and joined the New York Giants in 2011.
Because of his cancer diagnosis, health and wellness are extremely important. He recognizes that it not only keeps him well, but may help him be a better performer on the field. In attempt to better understand his body, Mark uses Blueprint for Athletes to gain insights on his body.
Quest Diagnostics offers Blueprint for Athletes, lab testing to help dedicated athletes improve their performance through understanding how their body is reacting to their training, diet and their environment.
Through his testing, Mark learned he has several sensitivities to foods that were staples in his diet. He also learned he had nutritional deficiencies that directly impacted his sleep and training. Mark used the information he learned through his lab tests with Quest to make adjustments in his diet to optimize his overall health and athletic performance.
"I have learned about the parts of me that I cannot physically see. I have learned what I am allergic to, what I digest properly and what I am deficient in. I have learned how to incorporate my diet into my recovery programs and my sleep habits," said Mark.
Mark attributes his ability to help the Giants clinch a playoff spot and the most productive season of his career to being more proactive in the management of his health and wellness as well as the valuable information he gained from lab testing.
You don't have to be a New York Giant to be at your best. Quest offers the largest menu of lab tests giving everyone access to the important information needed to make better healthcare decisions. Annual physicals, which are vital to preventing illness and promoting wellness, provide a good opportunity for you to work with your physicians to know the best way to help manage your health – whether you are preparing for the NFL playoffs or preparing to play catch with your kids in the back yard.
To learn more about the Giants partnership with Quest Diagnostics, Click here