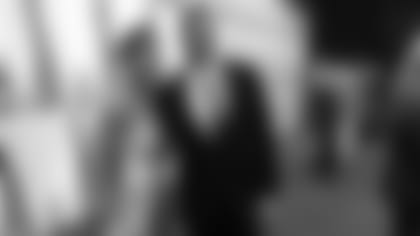 MICHAEL STRAHAN HOSTS ACADEMY AWARDS RED CARPET SHOW
BY MATT COHEN
While the aftermath of the 89th Academy Awards will forever center on the La La Land-Moonlight Best Picture fiasco, Michael Strahan's return as co-host for the red carpet show went off without a hitch.
The Super Bowl XLII champion and Good Morning America host teamed up with one of his GMA co-hosts, Robin Roberts. The duo also hosted last year's red carpet show. The 90-minute broadcast aired live from 7:00 p.m. – 8:30 p.m. at the Dolby Theatre in Los Angeles, and immediately preceded the Oscars.
Strahan interviewed everyone from John Legend to Matt Damon to Dwayne 'The Rock' Johnson.
"I think there's more stress doing the red carpet at the Oscars than it is for us to commentate on the game," Strahan told People.com last month. "We legitimately go in and commentate as team, so it's not like one person is going out there to carry anything by themselves."
Here's a few social highlights of Strahan at the 89th Academy Awards: