Mark in New Jersey: Might the Giants trade their 1st round pick for a later first round pick and a 2nd or third round pick? Or perhaps 2 second round picks? One would have to be early. If one if the top QB's are still available when the Giants pick maybe some team might want to trade up.
John Schmeelk: I think this is a plausible scenario, Mark. I think there is a sweet spot for value in the second and third rounds of this draft, so picking up extra picks in those rounds could be a very good thing. Picking in the 25th spot in the first round, there might be no players with a true first-round value left on the board when the Giants pick. In that case, moving back to get a similarly talented player but also acquire more capital would be a good strategy.
Nick in New Jersey: What's with Quentin Johnson? He's very athletic for pick 25 I haven't heard much from the Giants about him. I think he's very good for this team especially for what we need at receiver.
John Schmeelk: Johnson is an explosive wide receiver who is tall and has excellent yards-after-catch ability. I expect him to get drafted between picks 20-40.
Derek in New York: I'm concerned about our offensive and defensive lines. I hear so much about the need for a lengthy press man corner and an elite pass catcher for the offense and that's great, but it seems unless we make a move it's possible the top corners and receivers are gone. Lawrence and Williams currently have just one year left each and we could lose glowinski next year…call me crazy but Adetomiwa Adebawore and O'Cyrus Torrence have to be part of the best player available discussion don't you think?
John Schmeelk: Torrence is the consensus top guard, and I expect him to be drafted somewhere in the 20-40 range. Adebawore is a fascinating case. His performance at the Senior Bowl and athletic testing were second to none. He is smaller at 280 pounds, but his long arms will help give him natural leverage. He played DE in college but is likely more of a 3-technique DT in the NFL. I don't know how the Giants will stack him at the position compared to players like Bryan Bresee, Mazi Smith, and Calijah Kancey.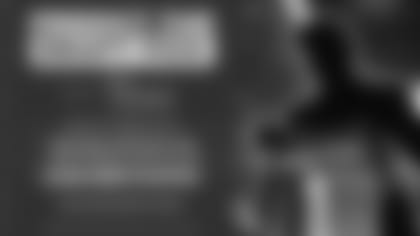 Predict The Pick presented by Dunkin'
Make your predictions for the Giants' first pick in the 2023 draft for a chance to win free Dunkin' coffee for a year and an autographed jersey.