Jeff in Rhode Island: Let's say Joe (Schoen) had 3 or more players graded such that value and need aligned almost perfectly, on his board, in the first round. What would your priority be, position wise, drafting?...
John Schmeelk: I think you look at what Joe Schoen has talked about in the past about valuing certain positions. The traditional positions of high value (just look at the franchise tags for each) are cornerback, pass rusher (inside and outside), offensive tackle, and wide receiver. Personally, I would lean towards cornerback and wide receiver because I think improving at those spots would help the team most this season and in the future. It is a passing league and those position impact the passing the game the most. The Giants already have pass rushers they used premium assets on, so I would look towards wide receiver and cornerback.
Mike in Florida: Am I the only one who sees Parris Campbell and Isaiah Hodgins becoming a solid to very good duo for this team? Hodgins has amazing advanced stats against man and seems to find the hole against zone really well. Campbell (if healthy) seems to be primed for a breakout season as well. He had good stats with lower quality qbs and a rough coaching situation and he's flashed elite production at times. Love the show, thanks guys.
John Schmeelk: I think those two players do complement each other quite well. Hodgins is a bigger outside receiver that can make catches in traffic. Campbell adds more of a big-play factor with his speed and ability to play out of the slot. Neither player has done it consistently enough on the NFL level yet, but could they develop into that? Of course, but it doesn't rule out upgrading the position in the draft. Also, don't forget about Wan'Dale Robinson, who was a second-round pick last year. The Giants hope can be a major target for Daniel Jones this year.
William in Alabama: What are the Giants plans for QB3?
John Schmeelk: Good question, William. The Giants only have two quarterbacks on the roster: Daniel Jones and veteran backup Tyrod Taylor. With Davis Webb departing to become an assistant coach, I imagine the Giants will look to the draft and undrafted free agent market to bring in a young quarterback to develop behind Jones and Taylor.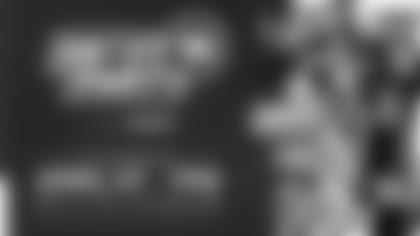 Reserve your free tickets now!
The Giants Draft Party is back! Watch the first round of the NFL Draft live from MetLife Stadium.