Andy in New York: I don't believe that our supposed shortcomings at receiver are as severe as many people think, and I have a feeling that both Joe Schoen and Brian Daboll agree. With that said, it certainly wouldn't hurt to draft someone who might throw a bit of a scare into opposing defenses in the middle rounds. So my question is, what do you think of Nebraska's Trey Palmer? From what I've seen on tape, this 6'1" kid has a good deal of overall talent…and he can out and out fly! From the relative lack of attention he's been getting, I think he may be available in the fourth or fifth round. Agree or disagree?
John Schmeelk: I think you've tagged an interesting Day 3 wide receiver option. He ran a 4.33 at the NFL Combine and showed the ability to stretch the field from both the slot and outside receiver positions.
Eric in California: What do you think about Emmanuel Forbes as our draft pick? His name has shown up in mocks.
John Schmeelk: Most people doing mock draft are just throwing darts, so I wouldn't put too much stock into him appearing in mock drafts. He is light, but he is a very willing tackler and showed excellent reaction skills, instincts and hands to catch the football. He can take the ball away (and take it to the house). I wonder if Wink Martindale sees him as a press-man cornerback or someone who is better playing off-coverage.
Johan in New Jersey: What is our biggest need in this year's draft? I think CB , offensive line and WR in that order. What do you guys think?
John Schmeelk: This feels right to me, generally speaking. We don't know who the team's second starting cornerback and center will be next year, and adding extra juice at receiver can always help the pass offense. I think defensive line can be slid into that group too.
Matthew in New Jersey: Do you think the Giants would be better drafting a LB like Trenton Simpson or Owen Pappoe who can run in coverage and play the Box better than a safety?
John Schmeelk: The Giants already did that in free agency when they signed Bobby Okereke, but adding a second inside linebacker with that profile couldn't hurt. But I think on true passing downs the Giants will still prefer to have extra safeties out there rather than linebackers.
Rick in North Carolina: There are several good centers available. Should the Giants take one, and if so which?
John Schmeelk: The consensus top centers in this draft are in no particular order: John Michael Schmitz, Joe Tippmann, and Luke Wypler. Steve Avila from TCU played guard in 2022 but was strong at center in 2021. Should the Giants take one? Depends who else is on the board when they pick.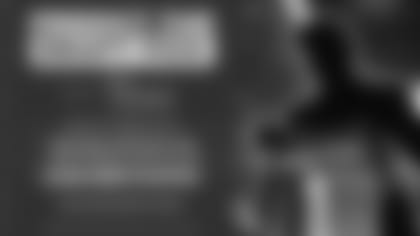 Predict The Pick presented by Dunkin'
Make your predictions for the Giants' first pick in the 2023 draft for a chance to win free Dunkin' coffee for a year and an autographed jersey.