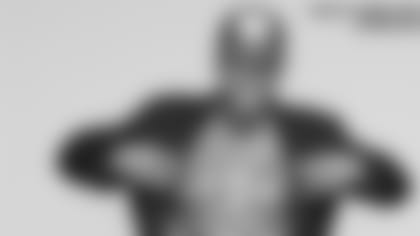 STERLING SHEPARD BECOMES NFL FASHION AMBASSADOR
BY MATT COHEN
From Odell Beckham Jr.'s footwear to Dwayne Harris' hat collection, there's something about Giants wide receivers and their ability to combine football and fashion.
Enter Sterling Shepard. Throughout the 2017 season, the second-year wide receiver will serve as an ambassador for the NFL's Men's Lifestyle Campaign. Shepard, along with Vikings wide receiver Stefon Diggs, will showcase how the NFL's apparel can be styled up or dressed down for any occasion.
"It's awesome," Shepard said. "You get to see the collaboration of style and the NFL coming together. I date a supermodel, so fashion is pretty big around me."
Shepard and Diggs will be featured in print and digital assets throughout the season. Shepard will also have his very own fashion trading cards designed by Panini America in support of the campaign.
The tagline "Inspired by Football, Defined by You" speaks to how one can personalize the gear to individual styles. One of the campaign's objectives is to spotlight NFL athletes as not just football players, but fashion influencers".
Want to get your own Giants lifestyle apparel? Visit the official line at the NFL Shop here.