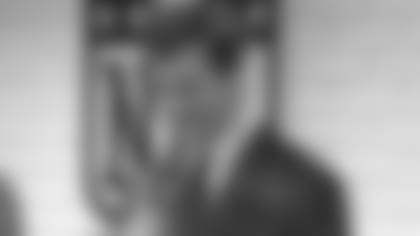 ELI MANNING PULLS HIS SIGNATURE PRANK AGAIN
BY DAN SALOMONE
Kevin Nealon hates the Giants.
It has nothing to do with football, but it is because of Eli Manning.
The Giants' two-time Super Bowl MVP quarterback and his brother, Peyton, pulled a prank on the comedic actor last year at an after-party for the 40th anniversary show of "Saturday Night Live."
"One of my pranks that's kind of hit the airwaves is that anytime someone might give me their phone and say, 'Hey, can you take a picture of me?' or 'Can we get a selfie?' -- if you give me like four seconds, I can change your phone into a different language," Manning said during the Commissioners Fan Forum at Super Bowl LI in Houston.
"I was at a 'Saturday Night Live' deal and Kevin Nealon was there. He wanted me to take a picture of him and Peyton. I was like, 'Well, that's kind of insulting.' So he gave me his phone and of course I go to take the picture and I'm like, 'Hey, let me look at it.'"
During an interview with Conan O'Brien last year, Nealon told the same story. Not knowing yet if he made a mistake or was a victim of the Manning brothers, Nealon got his confirmation when he later spotted them in a ballroom upstairs and Peyton yelled from across the floor, "Hey, Nealon, how's your phone?"
"I go over to [Peyton], I say, 'Where's Eli, where's your brother?'" Nealon said. "And I see him. I say, 'Fix this phone. I hate the Giants. I'll never like the Giants. Fix the phone.' And you know what? He pretended to fix it and it still wasn't fixed. I had to go down to the Apple store."