Harold in New York: Has not having OTA's, pre-season games and individual workouts with the wide receivers impacted Daniel Jones's play?
John Schmeelk: Jones should have plenty of familiarity with returning receivers like Golden Tate, Darius Slayton, Evan Engram, and Sterling Shepard. He is likely still gaining chemistry with newcomers like CJ Board and Damion Ratley. Gaining more comfort in the offensive system should help Jones slow the game down more and become more efficient.
A quarterback is always going to have his eyes on his receiver right before he makes his throw. It is important he looks off help defenders when facing deep safeties and zone defenders. It is more critical that he makes quick decisions once he decides whether a receiver is going to be his target. Being even an instant late on decisions can be the difference between a completion and incompletion for an NFL quarterback.
Ramon in Georgia: With James Bradberry playing at such a high level, do you see teams targeting the opposite corner more often? Without a clear answer between Issac Yiadom and Ryan Lewis, will any new acquisitions – such as Madre Harper - factor in?
John Schmeelk: Ryan Lewis got the majority of the snaps (74%) as the second cornerback in Week 4 against the Rams. New addition Madre Harper will have a chance to compete at the position, as well. This week's game will be a huge challenge for the cornerbacks - with the Cowboys deploying three dangerous wide receivers in Amari Cooper, Michael Galllup and Ceedee Lamb. Every cornerback on the field will be guarding a high-level wide receiver, and Dallas will attack the matchup they believe gives them the biggest advantage.
Dennis in Maryland: Why is Markus Golden on the bench?
John Schmeelk: Golden is being used primarily as a pass rusher. He has 49 pass rushing snaps this year, which is only seven fewer than Oshane Ximines and four fewer than Kyler Fackrell. Golden has seven pressures, including two quarterback hits. On third downs, for example, Golden has the second most edge rusher snaps to Lorenzo Carter. He has 13 more than Ximines and 17 more than Fackrell on third down. If the game flow forces opponents into more passing situations, I would expect Golden's snaps to increase.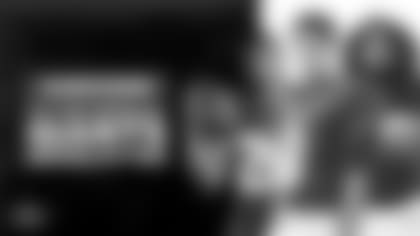 Sign up for the Giants Newsletter
Breaking news and exclusive content direct to your inbox