David Wilson will make the Pro Bowl because of his kick return ability
MICHAEL EISEN: Fiction - First, we're not sure how often Wilson will return kickoffs since he will also be the starting running back. Even if his return workload remains as it was last season and he has a terrific year, players are often rewarded with a Pro Bowl selection the year after the season they first deserve to go. That could well happen to Wilson.
JOHN SCHMEELK: Fiction - Since I don't think he will be the full time kick returner due to his running back responsibilities, I very much doubt he will represent the team in the Pro Bowl.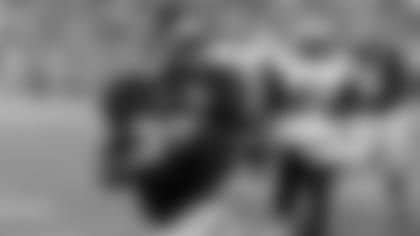 MORE FACT OR FICTION ARTICLES DAN SALOMONE: Fact - I'm going to roll the dice on this one and say he will be returning kicks this year. I'm probably wrong, but I just think Tom Coughlin was yearning for a spark in the return game for so long that I don't know if he will turn away after finally getting it. We've seen other prominent offensive weapons also return kicks – like Jacoby Jones and Randall Cobb – but it's not ideal to have a feature back do so. But if anyone can do it, it's Wilson. He can run for days, and I think he can take hits better than people think.
The Giants will sign at least one veteran free agent before camp
MICHAEL EISEN: Fiction - It's always a possibility, of course, but unless Jerry Reese and Tom Coughlin are overwhelmed by someone who becomes available, they'll go to camp with the roster they have and make adjustments as warranted later in the summer.
JOHN SCHMEELK: Fiction - At this point I think the training camp roster is what it is going to be. No one new will become available between now and the start of camp. There is the possibility of adding someone new that is let go from someone else's camp once it begins.
DAN SALOMONE: Fiction - We're a week away from camp opening, and if the Giants haven't done so by now, I don't see anything changing before then. However, once camp begins, there will be player movement across the league as teams clamp down, and if a certain guy is on the Giants' radar, then it could happen. Injuries unfortunately also dictate this.
The Giants will keep 6 DTs on the roster
MICHAEL EISEN: Fact - That's a large number, but the Giants are strong and deep at defensive tackles. The starters should be Linval Joseph and Cullen Jenkins. Behind them are Shaun Rogers, Mike Patterson, Marvin Austin, Markus Kuhn and rookie Johnathan Hankins. The guess here is that they'll find a way to work with six on the regular-season roster.
JOHN SCHMEELK: Fiction - I think they will keep five and if I had to guess the five (even though you didn't ask) they will be: Jenkins, Joseph, Hankins, Patterson and Kuhn. Injuries could change that equation, but that's my guess. If they do keep six, two might have to be inactive on gamedays.
DAN SALOMONE: Fiction - There are tough decisions to be made at this position just because there are so many who are qualified, but training camp and a few preseason games will help separate the pack. It's tough to keep that many because you want your backups to be all-around special teamers, and those usually come from the linebacker or secondary positions.
Aaron Ross will start the season as the primary punt returner
MICHAEL EISEN: Fiction - I'm going with Rueben Randle, who should improve in that role as a pro sophomore.
JOHN SCHMEELK: Fiction - I think Ross will be in the mix, but Hosley is younger and more explosive. If he can catch the ball consistently, I think the job is his to lose.
DAN SALOMONE: Fiction - There's no real incumbent back there, and I don't think the Giants will even have a player set in stone at the position. It will probably be by committee once again as it was split last season between Rueben Randle and Domenik Hixon, who is no longer with the team. But last year's sample size was small. For a variety of factors, the Giants had just 20 punt return attempts, which were the fewest in the NFL.