Bill in Connecticut: Matt Peart seemed to hold up vs. KC - what's the sentiment about leaving him at left tackle and moving Andrew Thomas to right tackle?
John Schmeelk: Andrew Thomas has worked at left tackle since he arrived at the Giants and they believe he can be a franchise player at that position. His play before he got hurt early in the season makes that belief seem like it can turn unto reality. So it's unlikely there is much consideration in moving him from left tackle. There's no reason to think Matt Peart can't succeed at right tackle. He played there his final two years at UCONN and has always said he is equally comfortable playing both positions. He just needs to keep getting playing time and improving.
Stephen in New York:  Losing Nick Gates and Shane Lemieux the same game, followed by Andrew Thomas, has deprived the Giants of their best three O-linemen (with no discernible depth). I realize Thomas will be okay, but what is the prognosis for the healthy return of Gates/Lemieux next year?
John Schmeelk: Gates suffered a catastrophic injury and there hasn't been any word on his recovery. It will be a tough and arduous process. Lemiuex is on injured reserve and it isn't written in stone that he will be lost for the season, given the IR rules. But if he can't make it back,n there's no reason he should not be ready to go in 2022.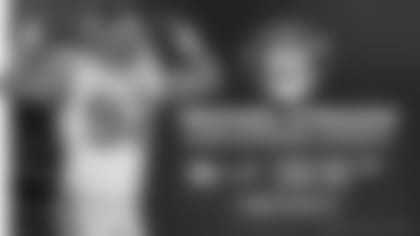 Tickets for Michael Strahan Ceremony
Limited tickets are available for Michael Strahan's jersey retirement game on November 28th