Johan in New Jersey: Do you think the offensive line will be much improved this year and who will be starting?
John Schmeelk: With a new coaching staff, it is difficult to say who will be starting. It would be very surprising if Will Hernandez at left guard and Kevin Zeitler at right guard were not in the lineup.
Nate Solder, given his track record and experience, is likely to start at one of the tackle spots, though there will be an open competition with rookie Andrew Thomas, Cameron Fleming and Nick Gates. If I had to guess now, Thomas will win the other job and he and Solder will be the book-end starters on opening day.
The center job is completely up in the air. Last year's starter, Jon Halapio, may still return pending his recovery from a torn Achilles tendon. Spencer Pulley is the center on the roster with extensive starting experience. Gates and rookie Shane Lemieux, both with talent but limited experience at center, will be given a chance to compete, too. Pulley is the safe choice, but there's no way to know. Gates could be a valuable backup on the team.
Will the group be better? The hope is that Solder has a bounce-back year after a disappointing 2019. Thomas was the 6th pick in the draft, and expectations are he will be a very good pro. Hernandez has another year under his belt. New offensive line coach Marc Colombo will make a difference. The potential for them to be better is there, but they will have to gel quickly with no spring and offseason work to help them get there. 
Richie in Pennsylvania: Will the Giants be a top 10 defense in 2020?
John Schmeelk: The defense showing improvement is certainly a goal in 2020. Whether they get into the top 10 in yards allowed, points allowed, or the more advanced metric Defensive-DVOA would only be conjecture at this point. New players like James Bradberry, Blake Martinez, and Kyler Fackrell will help. If the defense wants to take a huge jump, young players on the roster must make big improvements. Can edge players Lorenzo Carter and Oshane Ximines develop into consistent pass rushers? Can Dexter Lawrence go from promising rookie to potential Pro Bowler? Can Leonard Williams' production match his ability? The Giants have more first, second and third year players in the secondary to list and if they can continue to improve, the defense can emerge as a strength of this team. Will it happen? We'll have to wait for the team to finally take the field in 2020 to find out.
Ken in Connecticut: I was wondering with the offseason being affected by COVID-19, have all the players received their new playbooks so they can begin to study?
John Schmeelk: Yes. The coaching staff has endeavored to make the offseason as normal as possible, minus the on the field work at OTA's and minicamp. All players received the playbooks and details of the new offense, defense and special teams digitally. They are going through installation, position and team meetings through video conferencing.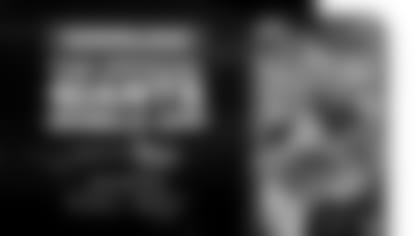 Giants App
Download the Giants' official app for iPhone, iPad and Android devices