Rueben Randle has been the best player in Giants Training Camp.

JOHN SCHMEELK: Fact - Using the very simple "eye test" Randle has often looked like the most physically gifted and dominant player on the field. He has made big plays, but also the small ones that show great progress: like successfully using his body to catch a ball on a slant route on Prince Amukamara.
DAN SALOMONE: Fact - I'll give him the nod here because he got the ball rolling in the spring and picked up right where he left off on day one at camp. Doors keep opening for him with Hakeem Nicks limited, and he's taken full advantage of that. You also can't rule out Prince Amukamara, who is really starting to piece things together. Their battles have been the highlight of camp.
Damontre Moore has been the most impressive rookie.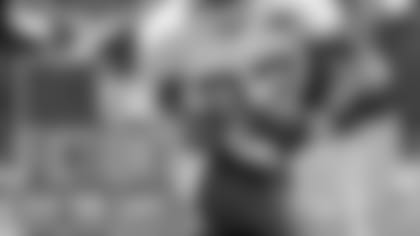 GIANTS.COM'S FACT OR FICTION ARCHIVE](http://www.giants.com/news-and-blogs/fact-or-fiction.html) JOHN SCHMEELK: Fact - I think he has flashed more than the other rookies, showing the raw athletic ability that made him a potential first round pick last February. It's tough to see a lot from Pugh and Hankins on the inside until we get into games. Cooper Taylor hasn't gotten a ton of reps but his speed and size are apparent to anyone watching him.
DAN SALOMONE: Fact - He plays at full speed on every snap, regardless if the team is in shells or shoulder pads. He has perhaps been overzealous at times, but I think deep down the coaches like it. He'll need to show the same intensity on special teams and in pads, but so far his jump off the ball is undeniable.
Aaron Ross will prove to be the best FA signing this year.

JOHN SCHMEELK: Fiction - I will still go with Brandon Myers, who will be the starting tight end and have a chance to catch 60-70 passes. Jayron Hosley can still beat out Aaron Ross for that slot corner spot on defense. Ross will be a factor, but not the biggest one.
DAN SALOMONE: Fiction - If we're talking singing players from other teams, I think you have to go with tight end Brandon Myers. Ross looks rejuvenated and will make contributions this season, but in grading a signing, you look for consistent production. And Myers, from what we can tell so far, will provide that this year.
Bear Pascoe will end up starting more games at FB than TE this year.

JOHN SCHMEELK: Fiction - "Start" is a strange word. The real question here is how many times will the Giants start the game with two TE's on the field? I have no idea. I do believe Hynoski will be back early in the season limiting the number of times Pascoe plays fullback. Hence, fiction.
DAN SALOMONE: Fact - As Schmeelk alluded to, starts are gray areas for some positions, and tight and fullback are two of them. Their snaps are dictated by packages, so a "start" doesn't tell the whole story. But with that said, Pascoe didn't make that many starts at tight end to begin with last season. And since I don't see the offense changing radically (i.e. a lot more two tight end sets), his main opportunities to start will be at fullback until Henry Hynoski returns.