Jerrel Jernigan will lead the Giants in receiving yards for the third week in a row.**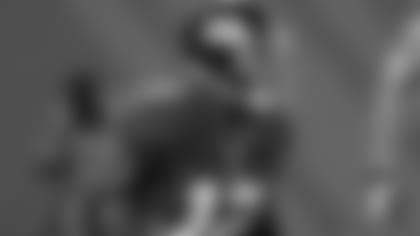 Click Here for more Fact or Fiction](http://www.giants.com/news-and-blogs/fact-or-fiction.html) MICHAEL EISEN: Fiction -Just a hunch that Hakeem Nicks is going to have a productive game before he heads into free agency.
JOHN SCHMEELK: Fact - I expect D'Angelo Hall to blanket Hakeem Nicks the entire game, and Jerrel Jernigan should be able to take advantage of the Redskins weak link at CB, Josh Wilson, in the slot. Jernigan appears to be on the same page on Eli, and all that work in practice is finally paying off.
DAN SALOMONE: Fact -Victor Cruz is still out, and now Rueben Randle has a knee injury and is questionable for Sunday. I think Jernigan keeps it up. Through his toughness, he's showing a sample of why the Giants drafted him in the third round three years ago. The opportunity is there.
Michael Cox's first career touchdown will be on a kick return.

MICHAEL EISEN: Fiction -He's a try-hard rookie, but I'm not sure he has the speed to take it to the house on a kickoff return.
JOHN SCHMEELK: Fact - I say this only because both Andre Brown and Peyton Hillis are healthy this week, and both of them will get goal line carries over Cox. In addition, the Redskins kick coverage has been terrible all year long, giving him a chance to break a kickoff return for a touchdown.
DAN SALOMONE: Fiction -It's where he is getting more opportunities – he broke a key 56-yarder to begin overtime last week -- but I agree with Eisen that he doesn't have that kind of speed. I don't know if it will happenin the final game, I'll take the odds on him eventually rushing one in or taking a short pass to the end zone.
The Giants will have their highest point total of the season in the finale against Washington.

MICHAEL EISEN: Fiction -It would make a nice bookend, because they scored a season-high 31 points in the season opener. But the Redskins have a stingy defense that is still playing hard despite a 3-12 record.
JOHN SCHMEELK: Fiction - I just don't think this Giants offense has it in them, even against this Washington defense that has given up the second most points in the NFL. The injuries at wide receiver and the offensive line are just too much to overcome for this team to be explosive enough where they will top 30 points.
DAN SALOMONE: Fact -I think it could play out a lot like last season when the Giants went out with a 42-7 victory over a 12-loss Eagles team. They were eliminated from that postseason as well but still went out and finished the season on the right note.
Antrel Rolle will make the Pro Bowl this year.

MICHAEL EISEN: Fact -Rolle has been one of the NFLs' best safeties and he's tied for second in the league in interceptions, which will get him noticed.
JOHN SCHMEELK: Fact - Why? He deserves it and New York is a big market that is on national TV a lot.
DAN SALOMONE: Fact -"Will" and "should" sometimes don't match up, but I think they will in this case. Rolle has taken his new role as a defensive co-captain very seriously and has played like the leader he is. He has the numbers and reputation to get there. He and Will Hill are building quite a tandem back there. CLICK HERE FOR MORE FACT OR FICTION >>