If you looked closely during "My Cause My Cleats" week in the NFL, you saw quarterback Daniel Jones wearing the New York City Police Foundation logo on his black and blue size 15 Nikes.
It represented the work a group of Giants players and coaches have done – and are continuing to do – as part of the "Team of Teams" community initiative. Over the offseason, coach Joe Judge split his team into nine groups, each one paired with an organization in a dedicated region within New York and New Jersey.
In light of what was happening in the country over the summer, Jones and his group saw an opportunity with the New York City Police Foundation, an independent, non-profit organization established in 1971 to promote excellence in the NYPD and improve the quality of police services in New York City.
"Really, our goal initially was how can we use our platform as Giants, as football players, and how can we use that to help grow relationships between communities and police officers," Jones said. "What can we do there to help build those relationships and get involved with some of those programs. We learned pretty quickly there were a ton of programs. The New York City Police Foundation was doing a whole lot, and we felt like that was an opportunity for us to help out, to add to it. To continue to build those relationships was really the goal. Bringing police officers and communities together and helping them see both sides and using what we could bring to facilitate that."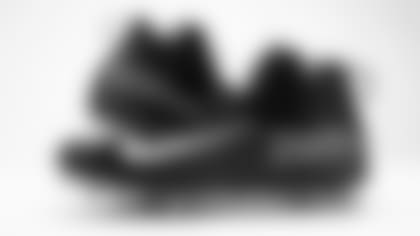 All donations support the NYPD's effort to improve public safety, but more than that, the Foundation is a resource for the NYPD to help transform the way policing is done in New York. Its programs both help to fight crime and also support the brave men and women of the NYPD.
One of them is the Options Program, which helps New York City youth build decision-making skills by using virtual reality. It employs an interactive, scenario-based curriculum to enhance emotional intelligence, develop de-escalation skills, and strengthen situational awareness. The program also connects its young participants with useful resources and potential career opportunities.
These virtual reality simulations need scripts, though, and that's where the Giants got involved. Players, coaches, police officers and participants in the youth program gathered virtually for a video conference to discuss real-life situations. These experiences were then transformed into a script.
"I think it was an opportunity just to have everyone sort of get in each other's shoes and try to trade places," New York City Police Foundation CEO Susan Birnbaum said. "By sharing real experiences, it was just awesome to see everyone come together to make a difference.
"Having the Giants involved, sports is such a powerful way to bring communities together. Just seeing firsthand the passion and commitment that the Giants have and partnering with the players, with the police and the kids together to create scripts was very inspiring to the kids and to the police. And we're just very grateful for the Giants for their support, which has led to such positive impact in the community."
These conversations were similar to the one the Giants had as a full team over the summer.
"The thing that really stood out to me, obviously being a white guy and not having some of the same experiences that a lot of my teammates have, to me what was so eye-opening was just hearing how many stories there were," Jones said. "Hearing whatever it is – whether it's a traffic stop or whatever the interaction is – there's just a ton of stories. There's a ton of experiences that guys have had. To me, hearing those and talking about them, having open discussions, I really appreciated my teammates being willing to share and I learned a ton and I think that did a lot of us."
More from the "Team of Teams" initiative: SEASON TICKETS SWEEPSTAKES
Enter for a chance to win season tickets to each Giants 2021 regular season home game