There was no time to dwell on the loss to the Lions.
The Giants held walk-throughs on Monday and Tuesday before their Wednesday departure to Dallas, where they will face the Cowboys on Thanksgiving Day. Coach Brian Daboll met with the media on Tuesday to update injuries and preview the first of four consecutive NFC East games for his team.
Here is everything you need to know:
🔹 Injuries were the major storyline coming out of Sunday. Daboll confirmed starting cornerback Adoree' Jackson (knee) and tight end Daniel Bellinger (eye) will not play this week. The rest will "be a last-second decision that we make."
🔹 Jackson is "a lot better today." For now, he has avoided being placed on injured reserve.
🔹 The Giants signed tight end Nick Vannett to their practice squad. Originally a third-round selection by the Seahawks in the 2016 NFL Draft, Vannett has played in 80 regular-season games with 35 starts for the Seahawks (2016-18), Steelers (2019), Broncos (2020), and Saints (2021-2022). New Orleans released the 6-foot-6, 261-pounder on Nov. 19. Vannett also appeared in one postseason game with Seattle in 2018. His career totals include 86 receptions for 832 yards and six touchdowns. At the college level, Vannett played in 53 games with 15 starts at Ohio State and finished his career ninth all-time among Buckeyes tight ends in receptions and tied for 10th in touchdown receptions.
🔹 Daboll gave his scouting report on the Cowboys: "I think they've always been a good offense. They have a lot of good skill players. I think their roster construction has been really good with really offense, defense and the kicking game. This is a dynamic team, I'd say, in every area. They've got great skill players. When I say skill players, I also include defensive ends, who are skill players. Explosive – scored a lot of points, obviously, last week. [They had] seven sacks, 40 points against an 8-1 team at their place. It will be a huge challenge."
🔹 Rookie right tackle Evan Neal has not played since injuring his knee in Week 7 in Jacksonville. "Of course, he wants to get back on the field. I'd say what's tough is just how we're getting ready to play this game. Of course, he wants to be out there. We'll see. Again, it's more. It's not necessarily, 'Go out there and run around.' It's really treatment, talk to the trainers, talk to the player. And then we'll make our decision. We'll try to take it as long as we can. And if obviously someone says they just can't go, then they can't go. But all these other guys, we're going to hold out hope to see who can make it."
🔹 Daboll's message to the team regarding injuries: "Prepare to play a game. It's really that simple: prepare to play a game. [It's] a short week; everybody plays them. So, do a good job in the walk-throughs. Do a good job on studying the team that we're playing, and make sure that we're ready to go. Take care of our bodies and get ready to go to Dallas."
🔹 This is the sixth time Daboll has been part of a Thanksgiving game – third against Dallas. "It's great, it's a great tribute – you know? You remember when you're a kid, sitting down and watching television and the games and Madden and turducken and all those type of things. Again, we got a big challenge ahead of us in Dallas and that's where we got to keep it." Daboll has never tried a turducken. "Might look like I did, but I didn't."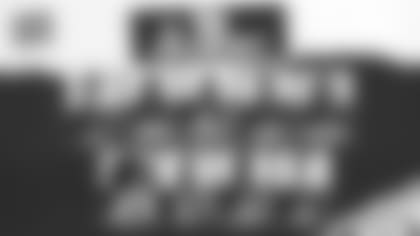 Vote Giants to 2023 Pro Bowl Games
Online voting is now open for the 2023 Pro Bowl Games. Vote for your favorite Giants players.