Giants.com's John Schmeelk takes a look at CB Janoris Jenkins' physical play:
Janoris Jenkins had his season cut short by ankle surgery after the team's Thanksgiving game against the Redskins. When he was on the field, he still showed the physical man-to-man coverage he has been known for. We take a look here at an example of his physical play: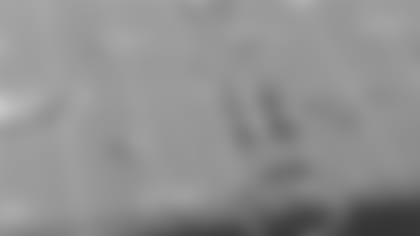 Formation
It is 3rd and 8 for the Eagles. The Giants are in nickel defense here and showing blitz. Olivier Vernon is standing up and right end, while linebackers Jonathan Casillas and Keenan Robinson are standing in the A and B gaps showing pressure. Dominique Rodgers-Cromartie is also showing a potential blitz from the slot. The two outside corners are in man-to-man. Landon Collins is giving away the scheme a little bit here as he runs back towards a single high safety spot, with Darian Thompson creeping down toward the line of scrimmage. This movement happens almost at the snap, however, and Eagles QB Carson Wentz is unlikely to see it.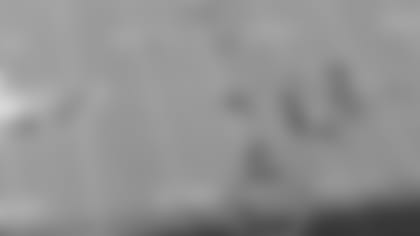 Blitz
The rush was disguised well. Dominique Rodgers-Cromartie comes off the slot, while Keenan Robinson rushes in the A gap between the two defensive tackles. Vernon and Casillas drop back into a zone in the middle of the field. Safety Darian Thompson has come down to cover the Eagles slot receiver with Cromartie blitzing. Landon Collins plays single high deep safety.
Janoris Jenkins, on the bottom of the picture, is playing press man on Alshon Jeffery. You see him using his physicality bumping Jeffery legally within five yards of the line of scrimmage. Jenkins is just 5-10 and 190 pounds, while Jeffery is 6-3 and 216 pounds. I doesn't seem to matter here.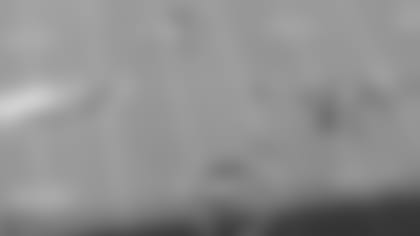 Offensive Pass Interference
Despite the size differential, Jeffery is forced to commit an offensive pass interference penalty. You see him extend his left hand and push Jenkins off to create the separation that wasn't there. The official does throw a flag on this play.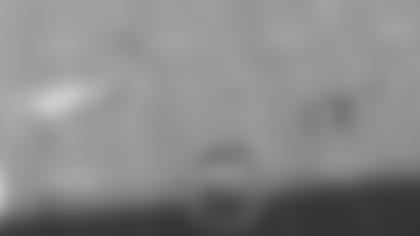 Pass Defended
Jenkins gets his hand in there and you see the ball popping up after he deflects it away from the much bigger Jeffery. Jenkins got around the much bigger player to deflect the pass despite being illegally interfered with. The Giants decline the penalty and the Eagles are forced to punt.