Giants.com's John Schmeelk takes an X's and O's look at DE Olivier Vernon:
Defensive end Olivier Vernon battled an ankle injury this season, forcing him to miss action for the first time in his NFL career (he missed four games total). He played through other bumps and bruises that limited his explosive plays and overall numbers. Despite all that, he was still solid against the run. Here we see three things: his ability to use his quickness to avoid an offensive tackle, power to shed a blocker, and his ability to close and finish.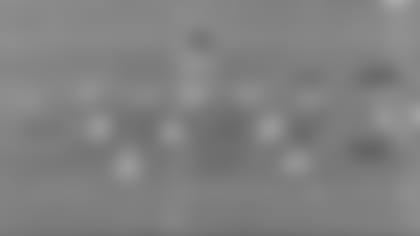 Both teams are in base personnel, with the Giants in a standard 4-3 and the Chiefs in 21 personnel with a running back, fullback and tight end. Vernon is standing up at his right defensive end position lined up over Eric Fisher.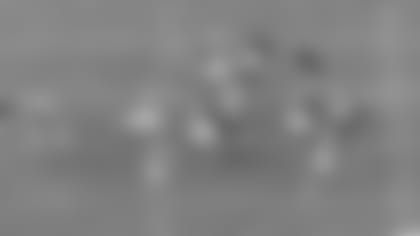 The Chiefs are running left. Vernon uses a swim move to evade Fisher and get into the backfield. On an outside run, it is risky for Vernon to go inside and give up the edge, but Jonathan Casillas is filling outside to prevent Kareem Hunt from getting to the sideline.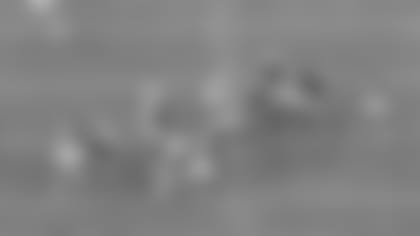 Chiefs fullback Anthony Sherman, seeing Vernon beat Fisher, tries to engage him. Vernon gets inside of him and sheds the fullback using his strength, knowing Casillas is sitting outside to protect the edge. Hunt sees this and is already putting his foot in the ground to try to cut back inside. Fisher fell down after missing Vernon and is tripping fellow offensive lineman Zach Fulton.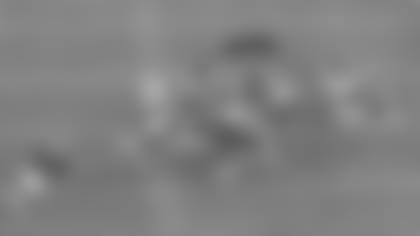 Dalvin Tomlinson frees himself of Fulton and combines with Vernon, who had shed Sherman and wraps up Hunt for no gain.