Giants.com's John Schmeelk breaks down some turning-point plays from Week 5 vs. Packers:
As the Giants prepare to play the Packers in the Wild Card round of the playoffs, it is natural to look back at the team's first matchup against them back in Week 5 on October 9. Both teams are very different today than they were then, but there are still things we can learn.
The Giants are playing far better football, and they are unlikely to miss as many tackles against Green Bay in their playoff game Sunday as they did back in Week 5. The Packers' offense, meanwhile, is in much better sync thanks to the arrival of Jared Cook and better execution.
One extremely discouraging aspect of the first matchup for Giants fans was their inability to move the ball against a banged up Packers secondary. They were missing both their starting cornerbacks, Damarious Randall and Sam Shields. Shields is still out, and Randall is still banged up.
Can the Giants gain more than the pedestrian 219 yards than they did against Green Bay back in October? The simple answer: yes. Due to a lack of execution and other mistakes, the Giants left a bunch of plays on the field for some very different reasons. The point here is not to pick on mistakes the Giants made in October, but instead to show how close they were to having a good offensive performance against the Packers in Week 5 if they made just a couple more plays.
Today we'll take a look at four of those plays and show how the Giants offense could have a much better day on Sunday if their players execute at a higher level.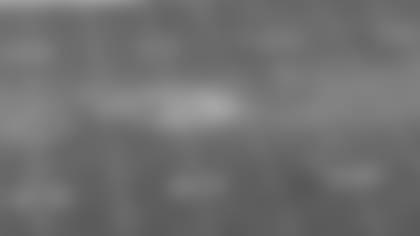 This is a third-and-9 play in the first quarter with the ball near midfield. A conversion here would put the Giants near scoring range. The Packers' blitz here (one of the few times they did all game), bringing two defensive backs off the edge, while dropping Clay Matthews into coverage. With five rushers coming, the Giants keep six players in to block, with Bobby Rainey giving the offensive line some help.
The Giants get the mismatch they are looking for here, with Sterling Shepard going down the seam against Clay Matthews between two deep safeties. This is a dream scenario, but Eli never has a chance to take advantage of it. Instead of setting his feet and hitting Sterling Shepard between the two deep safeties and over Matthews for a huge gain and first down, Manning is running for his life and eventually throws the ball out of bounds. It is a missed golden opportunity. The Packers got a lot of pressure on Manning throughout the game, often when only rushing four players. Nick Perry and Clay Matthews gave the Giants offensive tackles all they could handle. Those matchups will once again be keys on Sunday afternoon.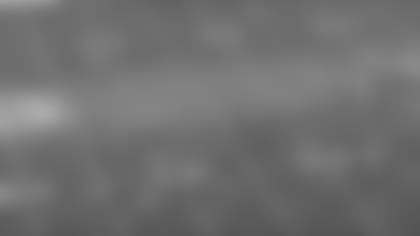 Quarterback – Wide Receiver Synergy
On this second-and-16 play at the start of the second quarter, the Packers come out in their nickel defense and play your classic Cover 2 zone. The Giants have the right play dialed up, and send Odell Beckham Jr. to attack the area of the field behind the outside cornerback, and outside of the deep safety.
As you can see from this shot, the play is open, but Manning and Beckham are not completely on the same page. Beckham flattens his route out a little bit, while Manning throws more of a corner route to try to lead him down the field for a bigger play. Only the coaches and players know who was at fault here, but it was definitely a big play that could have been made but instead turned into an incompletion. The Giants had to punt after a 9-yard completion on third-and-16.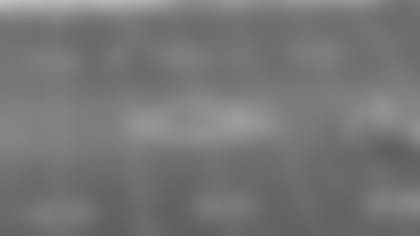 This is a third-and-4 play in the second quarter near midfield with 5:09 to left until halftime. The Packers are in a single high safety alignment, one of the few times they showed that look all game. Ha Ha Clinton-Dix dropped towards the line of scrimmage and is coming on a blitz. The Giants protection holds up on this play and Manning has the ability to step into his throw.
Shepard has a lot of separation on his outside breaking route against Micah Hyde. The play should turn into at least a 10-yard gain with a chance for Shepard to turn up field for more yards. Unfortunately, Manning throws it behind Shepard and the ball falls incomplete forcing a Giants punt. He would throw it behind Shepard on a similar route on a third-and-6 near the two-minute warning, when the Giants would kick a 41-yard field goal instead of getting a shot in the Packers' red zone.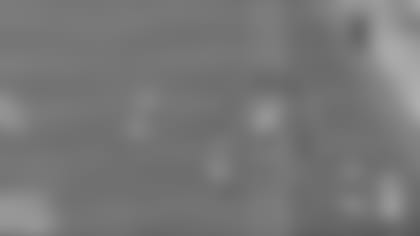 On this second-and-16 play, the Packers are in their 2 safety deep, man under coverage while rushing four men. Shepard beats Micah Hyde on the out route once again. This time Manning puts the pass on Shepard but he can't come up with it. It is not an easy catch, he has to lunge for it, but the ball hits him in the hands and there's no doubt Shepard would say it's a pass he should come up with.
If the Giants made just those four plays in their game back in October, the result could have been much different. They will try to execute better in their rematch at Lambeau Field on Sunday afternoon.