Additional photography by Mike Malarkey
To stop the K-Gun offense, defensive coordinator Bill Belichick devised a game plan that is now displayed in the Hall of Fame. He used as many as six defensive backs and as few as two down linemen to hold Buffalo to 19 points.
The 1990 Super Bowl champion Giants found success largely through a defense that manhandled most opponents.
That unit ranked second in the NFL (behind a 9-7 Pittsburgh Steelers team that didn't make the playoffs), allowing just 262.9 yards a game. The unit was particularly stingy vs. the run, giving up just 91.2 yards a game on the ground, the league's fourth best figure. The Giants allowed just 211 points, 29 fewer than the runner-up Steelers.
The defensive players had fixated all season on stifling the NFL's very best runners. Dallas' Smith, now the NFL's career rushing leader, gained only 39 yards on 18 carries in two games vs. the Giants. Detroit's Barry Sanders, another back now enshrined in the Pro Football Hall of Fame, rushed for 69 yards on 11 attempts. Buffalo's Thurman Thomas, who also has a bust in Canton, was held to 60 yards on 21 carries when the Giants faced the Buffalo Bills in the regular season.
Thomas finished second in the league (behind Sanders) with 1,297 yards that year. So when the defense met for the first time to hear coordinator Bill Belichick's game plan for stopping the Bills in Super Bowl XXV, the defensive players thought the emphasis would be on stopping Thomas. But Belichick shocked them by saying they had to let the dangerous back run for at least 100 yards
"I thought it was a collective brain fart, like what the hell are you talking about?" linebacker Carl Banks said. "I think because we were a team that prided itself defensively on not giving up hundred-yard rushers, not even giving up 100-yard games for a total offensive rush stat. But he said it, we are all in an uproar, and we're thinking Bill is just conceding that Thurman is just this good of a football player that we won't be able to stop him. And then he reeled us back in and kinda gave us a method to the madness."
As always, Belichick had one. The most lethal component of the Bills' K-Gun offense was a versatile and dynamic passing attack that featured quarterback Jim Kelly and wide receivers James Lofton and Andre Reed, all now Hall of Famers. Kelly would flip short to medium range passes to Thomas, Lofton or Reed, who usually ran for big chunks of yardage. Then they'd hustle to the line of scrimmage without a huddle and do it again.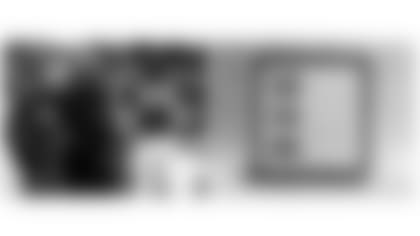 Belichick believed to stop Buffalo, the Giants had to take the air out of the Bills' passing attack.
"I think the running game was the least of our concerns in that game," Belichick said. "Thurman Thomas is a great back. We knew he was going to get some yards. But I didn't feel like we wanted to get into a game where they threw the ball 45 times. I knew if they had some success running the ball, they would stay with it. And I always felt when we needed to stop the run, we could stop it. And the more times they ran it, it was just one less time they could get it to Reed or get it to Lofton, or throw it to Thomas, who I thought was more dangerous as a receiver, because there's more space than there was when he was a runner."
The Giants threw defenses at Buffalo they hadn't shown all season. They played most of the game with just two linemen, Erik Howard and Leonard Marshall.
"We played a 2-4-5, or a 2-3-6," coach Bill Parcells said. "Besides Lawrence (Taylor) and Carl Banks, we had Johnie Cooks there, so we could use him on the outside, too. Johnie made a good contribution to that team."
"So we started the game with a lot of defensive backs," Belichick said. "I was trying to entice them into calling more runs, because they could see that we didn't have many defensive linemen on the field. But they still didn't really run the ball that much."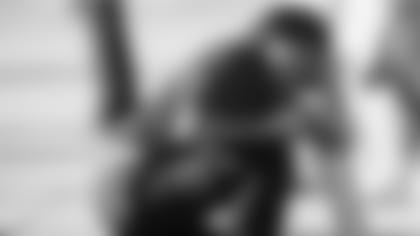 All of those linebackers and defensive backs were charged with punishing any Bills player who caught a pass from Kelly. If Reed ran a crossing route or Thomas circled out of the backfield, the Giants hammered them with as many defenders as they could get to the ball.
"When they caught the ball, we needed to hit those guys, because we felt at that time they weren't being hit hard enough," safety Greg Jackson said. "There weren't a lot of gang tackles on those guys, because they were all spread out. When they caught the ball, all of us had to hustle to the football as fast as we could and strip the ball. It made a huge difference. If you look at that game, we did slow them down from the way they were during the season."
"We put in a completely new defensive scheme," Howard said. "We had five linebackers underneath and that took away all of their crossing stuff, so that had to throw them for a loop. In that first defensive series, they went three-and-out, and were not used to that. Then our offense was grinding it, eating up the clock. It really was great, it was a very sound game plan. And Belichick had some very unique things to help us sort of slow the pace of the game as well."
The strategy worked to perfection. The Bills did throw for 205 yards. But they converted just one of eight third-down opportunities, and owed the ball for a mere 19:27. Reed, Lofton and Thomas did catch a combined 14 passes for 178 yards. Lofton had a 61-yard reception early in the game. But none of Kelly's other 29 passes gamed more than 20 yards.
In the end, the Giants had the plan, and the players, to win Super Bowl XXV.