Additional photography by Mike Malarkey
Days after telling his wife that he would quit football at the end of the season, Jeff Hostetler's frustration as a backup turned into the role of a lifetime when Phil Simms broke his foot. Hostetler took over as the starting quarterback, igniting an extraordinary chain of events.
As the days passed by and the midpoint of December 1990 approached, Jeff Hostetler decided to give himself an unusual Christmas gift: He was going to quit his job.
His was not just any occupation. Hostetler was the backup quarterback for the Giants, the NFL's flagship franchise. The team was 11-2 and a serious Super Bowl contender. Hostetler was just 29 years old and in good health.
None of that mattered to Hostetler. He had been with the Giants since they selected him in the third round of the 1984 NFL Draft. In more than 6½ seasons, Hostetler had started just two games and thrown 93 passes, the first in 1988. He had played wide receiver and on the punt team. With Phil Simms securely entrenched as the team's quarterback and no free agency in the NFL, Hostetler became convinced his only logical and positive move was to walk away from the game.
So on Wednesday, Dec. 12, he arrived home from practice and told his wife, Vicki, that he would permanently hang up his helmet when the season ended.
"It is really vivid for me," Hostetler said. "It was the week of the Buffalo game, and it was probably Wednesday night. I just came home and said, 'That's it, I am done.' She was in agreement, because she saw how devastating it had been for me and how frustrating and how it had worn on me.
"Frustrated, disappointed – whatever other words fit into that kind of description that was my career to that point. I think even more so that particular year, because I had a couple of opportunities and proved that I could do it, and then all of sudden it was another dry spell toward the end of the season. It was just working on me so much, the frustration of not having a chance to play and having the prime of my physical years come and go. I said, 'I can't do this anymore.'"
Remarkably, he wouldn't have to. Three days after telling his most trusted confidant his career would end, Hostetler found a new beginning. Simms broke his foot in a Saturday afternoon home game against the Bills. Hostetler took over as the starting quarterback, igniting an extraordinary, fantasy-like chain of events. The Giants won their final two regular-season games and three postseason contests, the last a thrilling 20-19 triumph over Buffalo in Super Bowl XXV, a game played amid a burst of fervent patriotism because of the recent start to the Gulf War. Hostetler progressed from a potential retirement to the NFL's most inspirational story while leading the Giants to their second world championship in five seasons.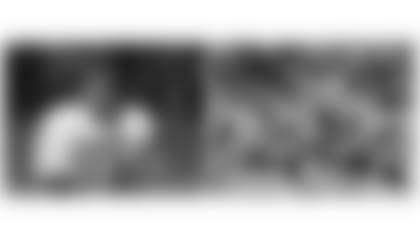 This year, the Giants are celebrating the 30th anniversary of that unforgettable and historic season in franchise history. And Hostetler's success in stepping in as the starting quarterback and playing mistake-free football is again being lauded. In the final two games – the NFC Championship Game victory in San Francisco and the Super Bowl vs. Buffalo – Hostetler defeated teams led by three quarterbacks now enshrined in the Pro Football Hall of Fame: Joe Montana and Steve Young of the 49ers, and Jim Kelly of the Bills. Those games were decided by a total of three points.
"Nobody gave us a chance, nobody," Hostetler said. "You try not to hear any of the negative stuff, but no matter how you try, somebody in the press will ask you what you thought of what this guy said about you. I think [49ers coach] Bill Walsh made a statement about me, and I remember just using it. He had no idea who I was. It was one of those games where we were going against a highly-favored team and there wasn't anyone in our locker room that didn't think we weren't going to beat them."
Super Bowl XXV was every bit as tense and thrilling as the conference championship game. Matt Bahr again accounted for the game-winning points, on a 21-yard field goal with 7:20 remaining. But the 20-19 victory wasn't secure until Buffalo kicker Scott Norwood pushed a 47-yard attempt wide right with four seconds remaining. It is the only one of the 49 Super Bowls to be decided by a single point.
Just 47 days after he hit bottom and told his wife he wanted to end his career, Hostetler was on top of the football world. In his five starts after Simms was injured, Hostetler threw 122 passes, including 76 in the postseason. Not one of them was intercepted. In three playoff games, he completed 45 passes (59.2 percent) for 510 yards, three touchdowns and a passer rating of 92.5.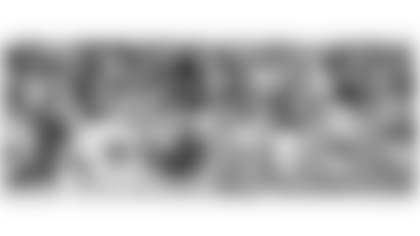 And yes, he had a change of heart. The Super Bowl victory catalyzed his career. Hostetler played seven more seasons in the NFL, including two with the Giants, four with the Raiders and a final season in Washington in 1997. He started 79 of the 86 games in which he played and threw for 16,430 yards, 94 touchdowns and only 71 interceptions. But his greatest achievement was winning Super Bowl XXV.
Hostetler is one of 31 quarterbacks to start and win a Super Bowl, one of 21 to do so without a loss. He now lives in Morgantown, W.V., where he dotes on his grandchildren and is active in numerous civic, charitable and business ventures, including building homes. Rare is the week that passes without someone asking him about Super Bowl XXV.
"It is amazing how many people watched and saw it," Hostetler said. "Up until the last few years, it was probably the greatest Super Bowl as far as coming down to the last second. To be part of that was great, especially under the circumstances, with our country at war, the patriotism, Whitney Houston singing the national anthem.
"I am one of very few guys that can say they lined up behind center and started a Super Bowl and won. That is a great accomplishment considering I had so little experience at the time. I take a great sense of pride in that. It was just something I did. It really wasn't who I am or what I was about. It was great for getting the opportunity and taking advantage of it. It was pretty awesome."
The 1990 Giants and the franchise's millions of fans will always agree.