Additional photography by Mike Malarkey
Members of the Super Bowl XXV-winning Giants team were featured on the cover of the Wheaties box, keeping with the "Breakfast of Champions" tradition that dates back to the 1930s.
For a player who made his living on hidden yardage, there Sean Landeta was on the cover of the Wheaties box. Not bad for a punter.
Sure, the designer tucked the specialist all the way over on the left side, far from front and center. After all, this is space usually reserved for the Michael Jordan's and Wayne Gretzky's of the world. But not this time. No individual won Super Bowl XXV for the Giants.
"I was just very lucky to be chosen to be on the box," Landeta said in a recent interview. "It was a great thrill, and certainly I'd never get on one by myself. But you know what, that's almost a perfect example of what a team is."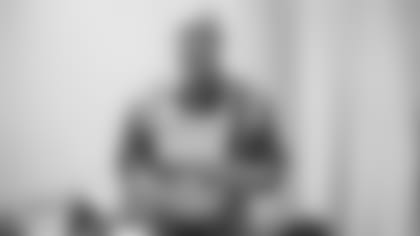 Rather than a lone star or moment -- of which there were many to choose from -- a healthy serving of offense, defense, and special teams graced kitchen tables around the country following Big Blue's victory in Super Bowl XXV.
The folks at General Mills, the manufacturer of the whole-grain cereal brand known as "The Breakfast of Champions" since the 1930s, picked center Bart Oates, quarterback Phil Simms, Super Bowl MVP running back Ottis Anderson, tight end Mark Bavaro, linebacker Pepper Johnson, defensive back and special teams ace Reyna Thompson, and Landeta.
Especially the latter two, the group epitomized coach Bill Parcells' theory of hidden yardage, which stresses the importance of field position. Essentially, the yards the team didn't allow counted as much as the ones it did.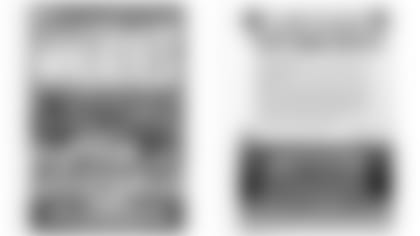 The greatest example came on what Landeta calls his greatest punt.
Before Buffalo's Scott Norwood went wide right, the Bills had to begin their potential game-winning drive from their own 10-yard line, where Landeta pinned them after Al Edwards called for a fair catch with 2:16 remaining in the game. Jim Kelly eventually led them down the field to the Giants' 29, where Norwood missed the 47-yard field goal attempt.
Now, imagine if Landeta's punt went into the end zone for a touchback, or worse, the Giants allowed a long return.
Maybe Norwood is then staring at a 37-yarder or closer.
"If you're part of a great team and you do great things together, you win," Landeta said. "You have to do your part collectively for the team."