Additional photography by Mike Malarkey
Awarded to the game's MVP for the first time at Super Bowl XXV, the Pete Rozelle Trophy, named after the former NFL commissioner, went to Giants running back Ottis Anderson.
Pete Rozelle was just a 33-year-old general manager of the Los Angeles Rams when he left for the annual NFL meetings in January of 1960.
There, the first order of business was to find a successor for Bert Bell, the league's popular commissioner who passed away three months earlier. After 23 ballots failed to produce a new leader, two owners asked Rozelle to step outside the meeting room while they and other owners held a private discussion. A few hours elapsed, and Rozelle was invited back in to hear the surprising news that he was their new leader.
If that moment never happened, there might not have been a Super Bowl for the Giants to win 30 years later.
During his three decades in the big chair, Rozelle was recognized as the premier commissioner of all professional sports, guiding the sport to unprecedented growth. He negotiated the first league-wide TV contract in 1962, skillfully handled the AFL-NFL "war" and its ensuing merger, and developed the Super Bowl into the premier attraction that it is today.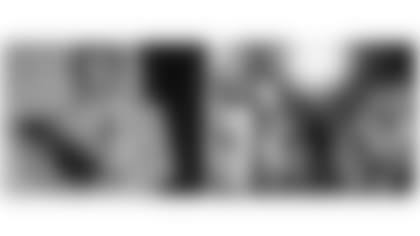 ''No name is more synonymous with the Super Bowl than Pete Rozelle,'' said Paul Tagliabue, who replaced Rozelle. ''It was his imagination and foresight that made this great event a reality, and his guidance that elevated the Super Bowl to an unofficial national holiday.''
That is why, upon his retirement in 1989, he became the namesake for the Super Bowl MVP trophy.
The first Pete Rozelle Trophy was awarded to Ottis Anderson in Super Bowl XXV after the Giants running back rushed for 102 yards and a touchdown in the 20-19 victory over the Bills. In record fashion, Anderson's performance helped the Giants dominate the time of possession for more than 40 minutes.
Three separate players have been the recipients of the Pete Rozelle Trophy in Giants history to go along with their four Lombardi Trophies: quarterback Phil Simms (XXI), Anderson (XXV) and quarterback Eli Manning (XLII, XLVI). Manning is one of five players in NFL history to win multiple Super Bowl MVP honors. Joe Montana and Tom Brady have three, while Manning, Terry Bradshaw and Bart Starr have two.