Additional photography by Mike Malarkey
Sports Illustrated captured the Giants' exultation with a photo of defensive back Everson Walls moments after clinching Super Bowl XXV on Scott Norwood's missed field goal.
In the midst of the delirium inside the Giants' locker room following their victory over the 49ers in the 1990 NFC Championship Game, the players and coaches were eager to share their elation with those closest to them who were unable to travel to San Francisco. No one yet owned a cell phone, so they crowded around the pay phones in the Candlestick Park locker room to call their wives, parents, siblings and closest friends.
When linebacker Steve DeOssie finally got his hands on a phone, he called … for a rental car.
DeOssie and cornerback Everson Walls, a fellow escapee from bad Dallas Cowboys teams, were beyond ecstatic that they would play in Super Bowl XXV. They weren't going to wait a week to visit Tampa Stadium, the site of the game seven days later.
"I rented a car at the airport in Tampa," DeOssie said. "When we get there, everybody was getting onto the busses going to the hotel. Cubby (Walls' nickname) and I went and picked up the rental car. This is at 5 or 6 a.m. We went to the stadium and we drove around. We did like eight laps around the parking lots and the stadium. The first 10 minutes we're just silent, we weren't saying anything to each other. The next thing you know, Cubby is punching me in the arm and he goes, 'Can you believe this?' And the two of us were giggling like school kids."
"Steve DeOssie is just the most adventurous dude you ever want to meet," Walls said. "We were going to enjoy this as much as possible. I think a security guard let us in. We told him who we were. Steve has no neck, so he just took for granted that he was a football player and he let us in. I remember going up into the stadium and thinking we have come a long way. We were thinking about how Jimmy Johnson had given up on me and how Tom Landry had given up on Steve DeOssie, and we were just there enjoying our success and really feeling blessed about being there and having that opportunity."
It's quite possible no Giants players had more fun than DeOssie and Walls during the Giants' storied 1990 season. In addition to being outstanding players (DeOssie was a linebacker and long snapper, Walls a cornerback), they were outgoing, talkative and gregarious. With his round body, red face and perpetual smile, DeOssie looked and acted like a student on permanent spring break. Bill Parcells called him "Beach Ball."
DeOssie joined the Cowboys as a fourth-round draft choice in 1984. He was traded to the Giants after Dallas went 3-13 in 1988, the last of Tom Landry's 29 seasons as head coach. Hall of Famer Harry Carson had just retired, but DeOssie joined a group of linebackers that included Lawrence Taylor, Carl Banks and Pepper Johnson.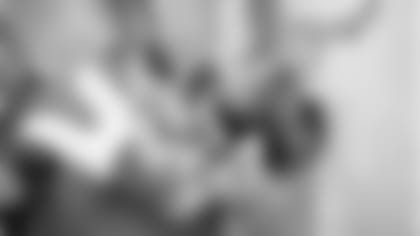 "When I got into the Giants locker room there was a palpable feeling of championship caliber football, or at least an intense desire to get to that championship level," said DeOssie, whose son Zak has been the Giants' long-snapper since 2007 and is a two-time Super Bowl champion. "I remember starting my first game in '89 and here is Pepper and Carl and L.T. I was slightly intimidated. These guys are at the top of their games and were known for being the best linebacker crew in the league. Thank goodness Harry retired or I would have never seen the field. I distinctly remember when Bill Belichick told me that I was going to be making the calls in the defensive huddle. I felt very proud of myself and very excited that he was giving me that responsibility. Then a day or two later, I had a conversation with Pepper - Pepper is the best – and he goes, 'Steve, you do know that's because none of us wanted to do it.' And I was like, 'Oh yeah, of course.'"
Walls was signed by Dallas as a rookie free agent in 1981 and instantly became one of the NFL's premier corners. He led the league in interceptions in each of his first two seasons and again in 1985 and was a four-time All-Pro selection. But he had zero picks in his final season in 1989, when the Cowboys were a dismal 1-15 in Johnson's debut season as coach. The following year, he signed with the Giants.
"(Parcells) wasn't very welcoming," Walls said. "I believe he told me, 'You could be a good insurance clause for me.' My whole thing was if I can't start and be on the field the whole time, then you're doing your team a disservice. I promise you I told him these words, I said, 'Bill, if you let me start, I can be the missing piece to your Super Bowl puzzle.'"
Walls did start every game at left corner and led the Giants with six interceptions, including one vs. Washington he returned for his first career touchdown. He was named NFC Defensive Player of the Week when he had two picks, three pass breakups and four tackles vs. the Redskins. DeOssie played in every game with 13 starts and had 62 tackles and was the team's long-snapper.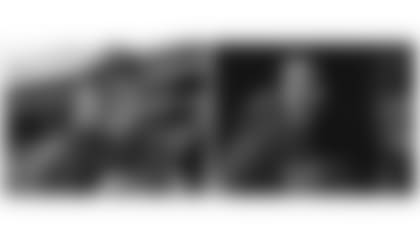 In the Super Bowl, DeOssie made a perfect snap on Matt Bahr's deciding field goal and moments later, Walls made a game-saving open-field tackle on Bills running back Thurman Thomas. It was Walls who appeared on the cover of the following week's Sports Illustrated, exulting after Scott Norwood's 47-yard field goal attempt flew wide right with four seconds left.
Their journey completed with a championship, DeOssie and Walls embraced in the postgame locker room.
"One thing that was great was Everson Walls and Steve DeOssie with their arms around each other's shoulders," said Tom Coughlin, the Giants' current head coach who was then the wide receivers coach. "They are this far away, head-to-head and they are crying. They have just come from Dallas, which was not very good, and they have won a Super Bowl with the Giants."
That triumphant feeling is still with those players today.
"(Before Norwood's attempt) I'm thinking, 'I've never won a freaking championship in my life,'" Walls said. "'Come on, God, can I just get one championship in my entire life?' I finally got my championship and it felt so good."
"It's so fresh in my mind that feeling of just the sheer joy and excitement and that has never left," DeOssie said. "Some of the specifics you know you don't remember as easily, but the feelings, you will never ever forget."