Additional photography by Mike Malarkey
Sports Illustrated captured the Giants' exultation with a photo of defensive back Everson Walls moments after clinching Super Bowl XXV on Scott Norwood's missed field goal.
Like "Rolling Stone" for musicians, landing on the cover "Sports Illustrated" is the dream of every athlete growing up around the country. To be featured on the front of the iconic magazine immortalizes a player long after next week's issue is published.
Everson Walls fulfilled that fantasy.
The Giants cornerback, who played just one year of high school football in Texas only to go undrafted out of Grambling State and be released after a distinguished tenure with the Dallas Cowboys, made the February 4, 1991 issue following Super Bowl XXV, billed as "A Game for the Ages" by Sports Illustrated. Doing precisely what Giants fans everywhere were doing in front of their television sets at home or at the bar, Walls was captured howling in jubilation and raising his arms to the heavens after Buffalo's Scott Norwood missed a last-second field goal that went "wide right" and preserved the victory for Big Blue.
Next to the photo was the word "BRAVO!" with the following caption: "Everson Walls exults in the Giants' victory."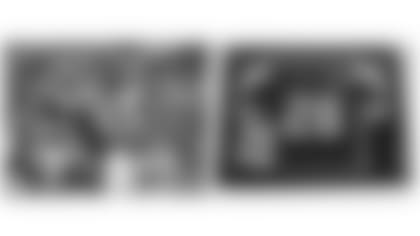 "My whole career has been about yin and yang," Walls said. "I almost didn't even make it in high school football. I played one year of high school football, and my coach gave me a chance and I end up leading my team in interceptions. Even with that success, I had to beg for a scholarship, then I lead the nation in interceptions at Grambling. Even with that success, I have to sign a free-agent contract, and all that I did with the Cowboys, I had to come with my hat in my hand to the New York Giants. And so, my whole career, my whole life really, has been a 'just in the nick of time' sort of situation.
"I'm the one that's got the Super Bowl trophy, I'm the one that's on the front of Sports Illustrated, and to me, it lets you know how far you can come from defeat."