Additional photography by Mike Malarkey
Debated if the game should even be played due to the implications of the Gulf War, security was at an all-time high for Super Bowl XXV on January 27, 1991.
When several Giants coaches reached their perch high atop Tampa Stadium for Super Bowl XXV, they knew immediately it was no ordinary game – and it had nothing to do with football.
"On game day, when we arrived at the coaches' booth next to the press box, we looked out the window and saw a helicopter gunship hovering right there," said Tom Coughlin, who was then the team's wide receivers coach. "And everyone in it was armed."
Strong and pervasive security measures are now commonplace for any fan who attends a major sporting event. And they were then routine at international events like the Olympics. But when the Giants faced the Buffalo Bills for the NFL championship on Jan. 27, 1991, the elaborate precautions taken to protect the participants and fans were unprecedented for a domestic sporting event.
The heavy blanket of security was necessitated by the Persian Gulf War. The combat phase of the war – Operation Desert Storm – had commenced on Jan. 17. With the United States at war, a security force of more than 500 federal, state and local law-enforcement officers from 22 agencies was deployed to keep everyone safe.
When the Giants went to stadium the day before the game for a walk-thru, they had to go through metal detectors, a routine repeated by every one of the 73,813 fans on game day. The equipment of both the Giants and Bills was searched. Any vehicle that entered the stadium parking lots was examined. Armed antiterrorist police in camouflage and black uniforms patrolled the stadium roof.
"The security that we had to go through to get into the game was crazy," wide receiver Stephen Baker said. "I saw the sharpshooters hanging off of the edge and I was like, 'This is serious business.'"
But nothing symbolized the seriousness of the situation than those helicopters.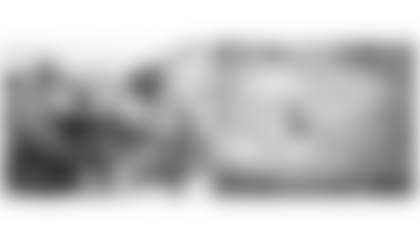 "When I got up in the press box and I saw all those armored guys, I said, 'Holy Jesus,' they had taken this that seriously," Coughlin said. "I had my mother, my wife, my kids and my brother all sitting out there in the stands. I thought, 'Holy cow, the whole family is here if anything does happen.' Thank God it didn't."
"I remember during the game, two big gun-ship helicopters were hovering at opposite ends of the stadium," quarterback Jeff Hostetler said. Sometime during the first or second quarter I was sitting on the bench after taking a hit. I remember everyone left me and looking up and seeing those helicopters and thinking, 'Wow, this is messed up.'"
That was a time of great patriotism in the United States. American flags were more prevalent than normal, including at the game. But the war also unleashed tension around the country.
"It was turbulent," tight end Mark Bavaro said. "They were even talking before the playoffs about cancelling the Super Bowl. I remember thinking I would like to finish my career with a Super Bowl. But I was worried about flying to the Super Bowl, I worried about something happening at the Super Bowl and I thought, 'If they did cancel it I wouldn't be that disappointed.' It was definitely a different feeling."
One night, Erik Howard, Steve DeOssie, Jumbo Elliott and William Roberts were walking on the beach outside the team hotel when they found some fireworks.
"We're outside the hotel at 10 o'clock at night blowing up fireworks, and here come all these security guards running down," Howard said, "because we've got this heightened security because of the Gulf War and terrorists threats and all that, and you got a bunch of idiot ballplayers down on the beach blowing off fireworks. I think all of us were very cognizant of what was going on in terms of the Gulf War. In the pregame, they flew over the stadium in the missing man formation, and it was a very patriotic moment. To be able to play a Super Bowl in that time in the country when everybody was so patriotic, I think that made it all the more special for us to be able to provide entertainment for the armed services on another continent."
Amid that surge of patriotism and a stadium filled with red, white and blue (ironically, the team colors of both the Giants and Bills), Whitney Houston moved the entire country when she sang the national anthem so stirringly.
"Before the game, Whitney Houston sang the Star-Spangled Banner so beautifully," Coughlin said. "It is a rendition that is still probably the best all of us have ever heard."
"Everybody cried. I even cried," Baker said. "I looked around and I saw William Roberts, who is way bigger than me, and I saw him wipe his eyes and that is when I let loose. Whitney Houston hit every note perfect and it just made you reflect and made you proud to be an American."
The game was played with a single significant security incident. The Giants won, 20-19, in what is still one of the most breathtaking Super Bowls ever played.
When they won Super Bowl XXI four years earlier, the Giants reveled afterward with a raucous party at their hotel and a celebration for their fans in Giants Stadium when they returned to New Jersey. Because of the war, they did neither after Super Bowl XXV.
"There was no celebration afterwards," Bavaro said. "They just dropped us off at the back of the hotel and they had plastic-wrapped sandwiches and sodas in a cooler. That was our Super Bowl party. We didn't stop to eat them. You just grabbed it on your way back to your room. It couldn't have been more different than the '86 Super Bowl. That was just euphoria. This one, I think people had a sense of relief that it was over and done with, and that they could concentrate on more serious things with the war going on."
Just another reason XXV will always be like no other Super Bowl.