Additional photography by Mike Malarkey
Suffering a broken hand, cracked ribs and concussion all on one hit from Leonard Marshall in the NFC Championship Game, Hall of Fame quarterback Joe Montana never started again for the 49ers.
Prior to departing for the 1990 NFC Championship Game in San Francisco, Bill Parcells told his Giants to pack heavy because they were not coming home.
He could have said the same thing to Joe Montana.
The Hall of Fame coach's psychological ploy helped Big Blue earn a trip to Super Bowl XXV the following week in Tampa Bay, and the legendary quarterback and fellow Gold Jacket wearer was never the same after suffering a broken hand, cracked ribs and a concussion all on one play in the 49ers' 15-13 loss that ended their bid for a three-peat.
That night on Jan. 20, 1991 altered the course of NFL history due to a hit delivered by Leonard Marshall.
But first, like most watershed moments, there was prior history between the Giants and 49ers.
Six weeks earlier, the two NFC powers met on "Monday Night Football" in a sledgehammer game that yielded a 7-3 defeat for the Giants and a heated post-game exchange between quarterback Phil Simms and Hall of Fame defensive back Ronnie Lott. The league's lowest-scoring game of the season marked back-to-back losses for a Giants team that began the year 10-0.
"After we lost that football game, we put a chip on our shoulder, and we dared any team to knock it off," Marshall, a defensive end who still ranks third on franchise's all-time sacks list, recalled 25 years later during an interview at the Quest Diagnostics Training Center. "And we took it personal, the loss we had in San Francisco. But we knew that if we continued to win out, we would get an opportunity to see them again and revenge the loss."
True to that belief, that time came at Candlestick Park with a Super Bowl berth on the line.
But instead of Simms, who suffered a season-ending foot injury, Jeff Hostetler was now under center for the Giants. So his teammates, with their backs against the wall, didn't take too kindly when they saw Giant-turned-49er Jim Burt take a "quite questionable" shot at their backup quarterback in the conference title game, adding fuel to a fire that was already lit.
"The players all rallied around that," Marshall said. "Jeff was the only thing we had."
Then with 9:42 to play and the 49ers up 13-9, Marshall took the opportunity to return the favor.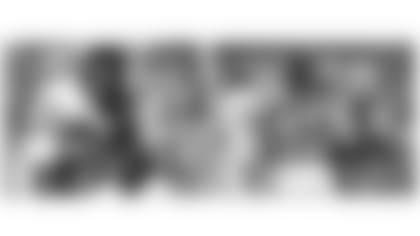 "It was a hustle football play," Marshall said. "I slipped, I was blocked, I got up, and I was crawling and I see the guy with the football. The first thing in my mind is separate him from the ball.
"It was a critical time in the game because we had to do something to try to grab the momentum back in the ball game. We talked about it at halftime -- try to steal their thunder, to do something to rattle them and get them to feel like the power is about to turn."
In the wake of the hit, Montana recalled that his ribs and chest hurt so badly that he didn't know his hand was broken.
He missed all of the following season. He missed the entire one after that, only making a second-half appearance in the final game of the 1992 regular season. By that time, Steve Young had established himself as the new starter who was also bound for Canton.
However, back on that January night in San Francisco that proved to be Montana's final appearance as the starting quarterback of the 49ers, there was still a game to finish.
With Young taking over, the 49ers needed just a pair of first downs to run out the clock with a 13-12 lead. But then defensive tackle Erik Howard caused Roger Craig to fumble, which Hall of Fame linebacker Lawrence Taylor caught in mid-air for the turnover. Hostetler marched the team down the field to set up the game-winning 42-yard field goal by Matt Bahr as time expired.
"That's what was real special about that team, that team had a 'bend but don't break' attitude," Marshall said. "Bill always talked about being able to bend but not break."