Additional photography by Mike Malarkey
Dec. 15, 1990 was a rough day for quarterbacks in Giants Stadium. Phil Simms broke his foot, and Jim Kelly injured his knee. One returned. One did not.
Dec. 15, 1990 was a rough day for quarterbacks in Giants Stadium.
Long-time Giants fans will recall that as the date Phil Simms broke his foot, opening the door for Jeff Hostetler to take over and guide the team through its victory in Super Bowl XXV.
But the opposing quarterback was also injured that day. Just before halftime, Buffalo's Jim Kelly suffered partial tears of the medial collateral ligament and the cartilage behind the knee. Although he missed the final two regular-season games, it did not prevent the Bills from clinching the top seed in the AFC playoffs, when Kelly was back on the field.
Kelly was certain he would return for the postseason. Simms, however, knew his season was finished. So he was a little uneasy when NBC, which televised that Saturday afternoon game, asked him to appear on a split-screen postgame interview with his Buffalo counterpart.
"I kept saying, 'no, no, no,' because I knew where I was and what was going to happen to me, and I didn't want to say anything yet," Simms said. "They had O.J. Simpson call me, and he said, 'Man, if you can do the interview, it would really be great,' and I said, 'Well, O.J., of course I'm going to do it now because you asked me.' I remember doing the interview. Jim Kelly was on the other side (of the screen). And Kelly said, 'Phil, I'll see you in the Super Bowl.' He was all upbeat, because he knew he was coming back. I just remember going, 'Yeah okay, right.'"
Simms did not step on the field again that season, and the Giants went on to beat Kelly's Bills in the Super Bowl with Hostetler taking the snaps. And for 25 years, Simms has been asked how he feels about that. It's not his favorite topic of conversation.
"Oh yeah, it was disappointing," Simms said. "I don't ever really think about the disappointment of it. I don't and I didn't think about it that much after a year or so. It was, 'Let's go on and see what happens and work and play and all that stuff.' To this day, I don't sit around and go, 'Oh boy, if I could have just been the quarterback when we won.' I'm as proud (the team won as he would be had he played at the end of the season), I tell people. I don't know if they believe it, and you know, quite honestly, I don't care."
The Giants would not have won Super Bowl XXV without Simms. He was a big-game quarterback, never more so than when he completed 22 of 25 passes and was named MVP of Super Bowl XXI. In 1990, the Giants started 10-0 and they were 11-2 when Simms broke his right foot (though they lost that game to Buffalo). Simms' 92.7 passer rating placed him first in the NFC and fourth in the NFL, ahead of Hall of Fame quarterbacks Joe Montana and Dan Marino (Kelly led the league at 101.2).
Simms very much earned his second Super Bowl ring.
"When people introduce me and say two-time Super Bowl champion, I go, 'That sounds a lot better than one-time Super Bowl champion,'" Simms said. "So it means a lot to me."
But it was very difficult for Simms to be a spectator. He was accustomed to being in charge on the field. No one spent more time in the locker room, the weight room or the film room. Simms practically turned out the Giants Stadium lights each night. And then suddenly, he was an outcast. Coach Bill Parcells had little time for injured players, even Simms, for whom he had so much admiration.
"Automatically, you're removed and that's it, you're done," Simms said. "That's probably the worst thing about being hurt. If you could stand on the sidelines and be healthy, that would be one thing, but you can't."
Simms traveled to Tampa late in the week to attend the Super Bowl. "I went to a meeting once and just sat there," Simms said. "That was the end of that. I couldn't do it. That drove me nuts."
"I know it was tough on Phil," Hostetler said. "He played great and all the sudden he gets hurt and he can't play in a huge game like that."
Simms was on the sideline early in Super Bowl XXV. But he retreated to the locker room and when the game ended, he was already back at the Giants' hotel.
"I went out, but my foot was hurting so bad, I said, 'Oh my god, I can't stand here any longer,'" Simms said. "I didn't want to stand on the sideline with crutches and get run over. I didn't think it would look good if I laid on the bench and put my foot up.
"I can't remember exactly when I left. I went into the locker room for a while. Maybe right around the start of the fourth quarter I went to the hotel and finished watching the game. A cop actually took me to the hotel, because I wanted to watch it there. It's not easy. I didn't really get emotionally involved. I just watched it and you try to deal with it as best you can."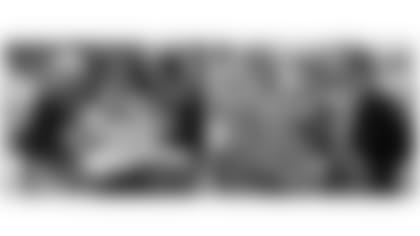 One of the great unanswered questions from that 1990 championship season is, would Phil Simms be enshrined in the Pro Football Hall of Fame if he had played and won that Super Bowl instead of Hostetler?
Eight quarterbacks have won at least two Super Bowls and are eligible for the Hall of Fame. Seven of them are in the Hall: Terry Bradshaw, Joe Montana, Troy Aikman, Bart Starr, Bob Griese, John Elway and Roger Staubach. The only member of that group who has not been voted into the Hall of Fame is Jim Plunkett, who won two Super Bowls with the Raiders. Kelly, who lost four Super Bowls, is also in the Hall of Fame.
Simms and Griese form an interesting comparison. In 1972, Griese missed eight games in the Miami Dolphins' perfect 14-0 season with a broken ankle. Griese, who was replaced by Earl Morrall, threw only 97 passes that season. But he returned in time to lead Miami past Washington in Super Bowl VII. Eighteen years later, Simms started the first 11 games, but missed the Super Bowl.
Simms played in 164 games, Griese in 161. Simms threw for 33,462 yards, 199 touchdowns and 157 interceptions. Griese's totals were 25,092, 192 and 172. But Griese is in the Hall of Fame and Simms isn't, apparently because Griese started the Dolphins' 14-7 Super Bowl victory.
Simms has been nominated for the Hall of Fame several times, but has never made the final 15.
"It doesn't matter," Simms said. "I don't ever think, 'Oh man, I was so close' and all that stuff. I'm not concerned about it, it is a zero worry to me. I'm not saying it doesn't mean anything, but I truly never think about it. Never once have I gone, 'I wish I could have done this and that.' But not being in the Hall of Fame, it's not a remorse at all."
Simms last played in 1993, so in 2018, he will be eligible to be nominated by the seniors committee, which considers players who have been retired for at least 25 years.