Additional photography by Mike Malarkey
On a direct snap to the linebacker, Gary Reasons ran a fake punt 30 yards to set up Matt Bahr's fourth field goal, bringing the Giants within one point of the 49ers in the NFC Championship Game.
The Giants' longest run in the 1990 NFC Championship Game was a 30-yarder by a linebacker who had just one other rushing attempt in his nine-year NFL career.
And it's very likely the Giants would not have won that game and Super Bowl XXV had Reasons not called the play and then executed it to perfection, aided by a costly gaffe by the 49ers.
The Giants trailed, 13-9, and had missed a field goal and punted on their previous two possessions when they embarked on one of the game's key series from their own 38-yard line with 9:17 remaining.
Moments later, it was fourth-and-two at the 46, and Bill Parcells sent out Sean Landeta and the punt team. Reasons, the up-back in punt formation, surveyed the landscape and decided Landeta was not going to kick the ball. He took a direct snap from Steve DeOssie and began running up the middle of the field. Tight ends Howard Cross and Bob Mrosko blocked Mike Wilson, who just missed getting his hands on Reasons. DeOssie and linebacker Bobby Abrams sealed the other side by blocking Jamie Williams. San Francisco wide receiver John Taylor, who was back deep to receive the punt that never arrived, had to come up to make the made the tackle at the San Francisco 24-yard line after a shocking and critical 30-yard gain.
The play might have worked if the dies were even, but it certainly helped the Giants that the 49ers had just 10 men on the field.
"We had rehearsed it and Gary told me in the first quarter, 'Bill, this is wide open, we're going to get this,'" Parcells said. "He wanted to do it before. Then when we did it, they don't have enough guys into the game, so it was perfect."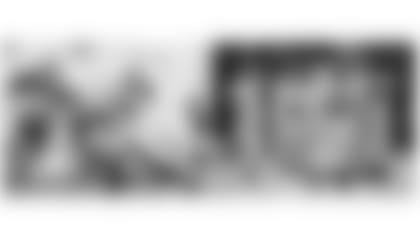 "I would always assess on our first punt how the punt return team was lined and I would report back to our coaches on the sideline," said Reasons, whose only other career run gained two yards in 1989. "'Okay, here's what they're doing and if we want to run our fake, is it here or not here.' In other words, do they give us a favorable look for us to run it? Sure enough, they were doing the things for us to run it. They hadn't changed. I said, 'We need to use this.'
"I remember that situation very vividly. I would always run by Parcells in a fourth-down situation never knowing if he would make any comment about it. This time, I run by him and his arms are folded, he is looking straight onto the field and he says, 'Use it if it's there.' I didn't do anything but run straight out on the field. I am now the quarterback of the football team and take an analysis and look at what has unfolded here for us. Do I call the fake or do I not call the fake? We're really putting the whole fate of the team and season onto my shoulders on this decision. And for me, it was an easy decision, because what I have been taught and from what I have seen, we were prepared and we could block to open up this hole very easily. When I audibled to the fake punt, fortunately some of the guys got the call. Not all of our guys got the call, but that's okay."
Reasons' decision was made easier because the 49ers were a player short.
"Number 24, Harry Sydney, was supposed to be over our right guard," he said. "He would have been blocked out of the play. But he did not show up, so it was a gaping hole for me to run through and with me and my limited athletic ability, I needed a little bit of extra room to get through there. So it turned out pretty well but for me."
And for the team. Four players later, Matt Bahr's fourth field goal, a 38-yarder, lifted the Giants to within a point at 13-12, setting up the dramatic finish in the Giants' 15-13 victory.