Additional photography by Mike Malarkey
Tom Coughlin. Bill Belichick. Romeo Crennel. Ron Erhardt. Al Groh. Charlie Weis. Ray Handley. Seven of Bill Parcells' assistants in 1990 have been head coaches in the NFL or at major college programs.
At the Senior Bowl in 1988, two Hall of Fame head coaches weren't there just to scout college talent. Rather, a free-agent assistant coach appeared on the radars of Bill Parcells of the New York Giants and Chuck Noll of the Pittsburgh Steelers.
They set up appointments to meet with the assistant separately, Parcells in his hotel room and Noll out to dinner in Mobile, Alabama. In the end, the draw of coaching for the team that he grew up watching led him to choose Parcells. He later informed Noll, citing the ties to his home state.
"I've been thinking about this all my life," he told Pittsburgh's four-time Super Bowl champion coach.
That assistant was Tom Coughlin.
Parcells brought Coughlin onboard to be his wide receivers coach, putting in motion what would become one of the greatest staffs ever assembled by the time the Giants kicked off their 1990 championship campaign.
Five of Parcells' assistants from that year became head coaches in the NFL. A sixth already had been one. And a seventh led arguably the most storied college football program in the country.
"You have to recognize the fact that each individual who has aspired to be one of the 32 in this world who are NFL head coaches is a unique personality and a unique individual," Coughlin said.
"Bill was certainly unique in his own right. I never had the privilege of being around Bill until I got hired by him. He knew exactly what he wanted. It was not going to be done any other way. There wasn't a lot of discussion. He was a dictator, which was fine. That's the only thing I had ever seen work. I'm talking old school."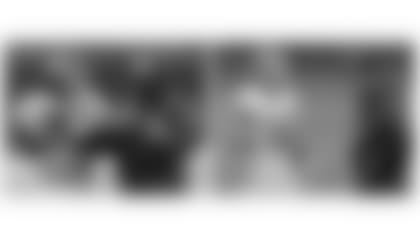 In the Parcells coaching tree, Coughlin and defensive coordinator Bill Belichick grew to be the strongest limbs. Coughlin took over as head coach of Boston College after Super Bowl XXV, going on to lead the expansion Jaguars to two AFC Championship Games before winning Super Bowls XLII and XLVI with the Giants. In a twist of fate, both of Coughlin's world championships came against Belichick, who now has four of his own with the Patriots.
In the 1990 run, Coughlin and his receivers were in daily contact with Belichick, who also coached the secondary.
"Spirit of cooperation completely is what it was," Coughlin said. "Bill had the secondary, I had the receivers, and throughout training camp, I can still hear Parcells -- 'You two want one-on-ones again?' Throughout training camp, we constantly were working with each other, trying to make each other better. And it didn't stop then."
For an organization that once boasted Vince Lombardi and Tom Landry at the same time, the Giants' 1990 staff didn't end at Parcells, Coughlin, and Belichick.
Romeo Crennel (defensive line) became head coach of the Browns and Chiefs; Al Groh (linebackers) coached the Jets; and Ray Handley (running backs) succeeded Parcells with the Giants in 1991 and 1992. Meanwhile, Parcells' longtime offensive coordinator Ron Erhardt had been the head coach of the Patriots, and defensive assistant/assistant special teams coach Charlie Weis went on to become the 28th head coach of the Notre Dame Fighting Irish.
"I was lucky to have some of the top names currently as head coaches in pro football," Parcells said in his 2013 Hall of Fame enshrinement speech. "I want them to know that I'm grateful for their support of me, very, very grateful. I know I couldn't do it. That is the nuts and bolts of a football operation -- your assistant coaches. I just want to say I take pride in their individual accomplishments, and I'm looking for a couple more championships out of some of them, so let's go."